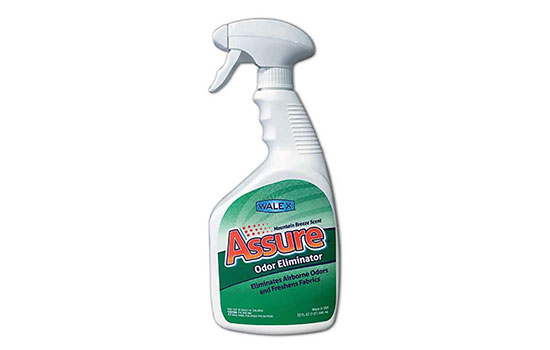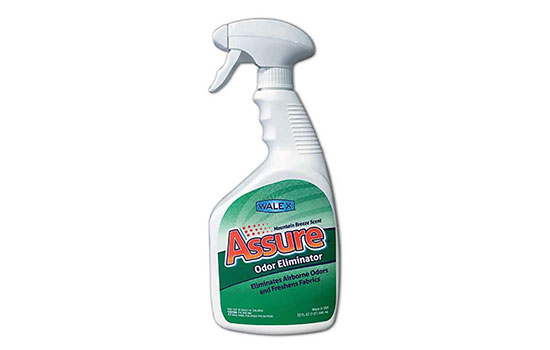 32 oz. Bottle of Walex Assure Odor Eliminator
Product Photos

SHARE

SHARE
---
Assure is the result of years of research into the elimination of airborne odors. Assure eliminates and reduces airborne air as a mist or direct to surface. The natural and organic formula is safe to use and non-toxic. Works with all types of portable and permanent atomizing systems and will not clog nozzles.
Assure Eliminates Odors:
Portable restrooms, trash receptacles, trailers, trucks... Spray Assure anywhere there's odor!
Spray 3-5 sprays as needed of product into restroom or trailer and in or around urinal to eliminate odors.
OUT OF STOCK
We're Sorry, but the item you
selected is currently Out of Stock.
Please make an alternate selection.
If you need further assistance
please call 800-616-0599.
The item you have selected is currently Made To Order. Order will be changed into Made To Order.
CUSTOM PRODUCT
PLEASE NOTE: The item you selected is considered a custom product. As such, it is not eligible for a refund once the order has been placed.
If you understand and agree to this condition, and would like to continue with your purchase, click the "Agree" button below.
For assistance, please call 800.616.0599