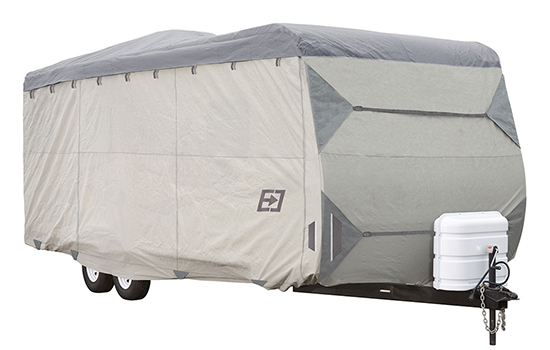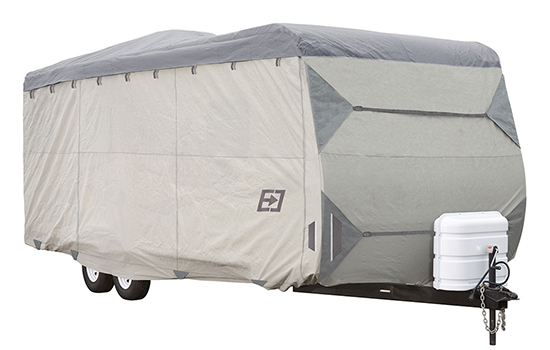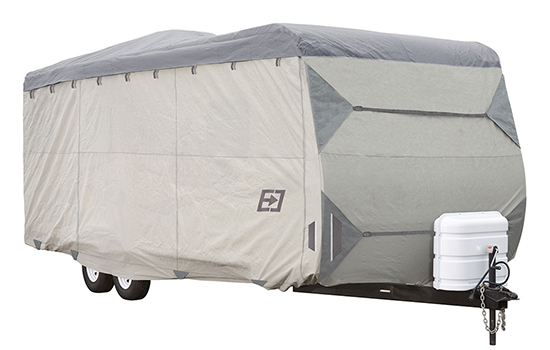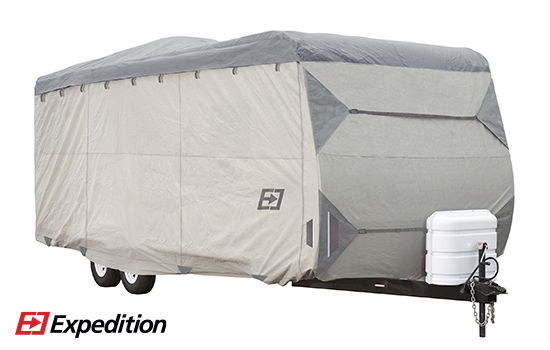 Classic full coverage RV protection.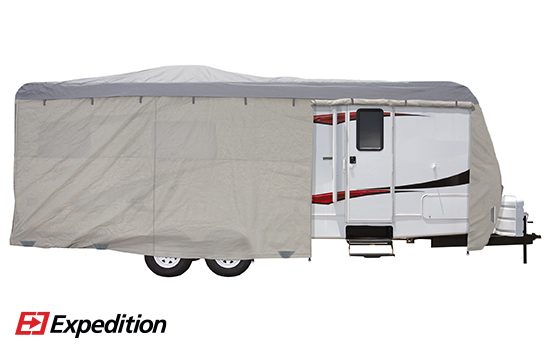 Zippered panels full length along both sides and rear of the cover.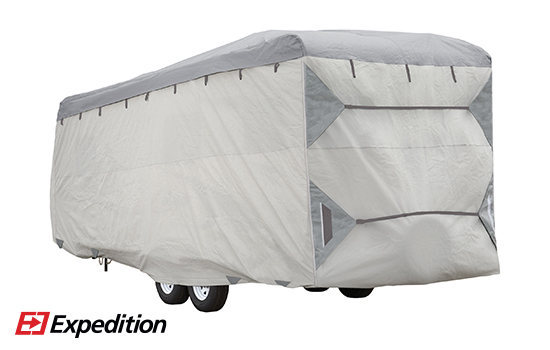 Dual front and rear flags for maximum fit flexibility.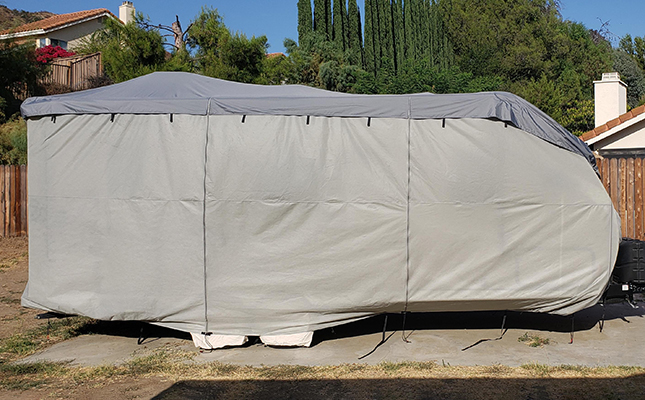 Customer Photo.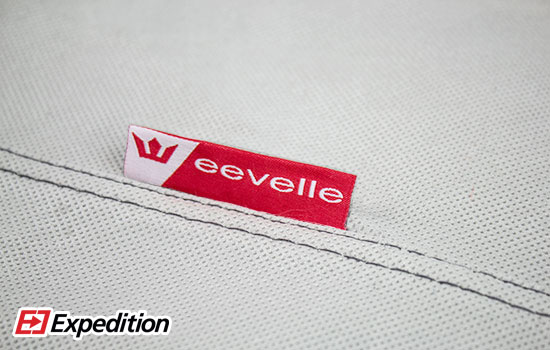 Authentic Expedition "Strong Built Covers" Manufactured by Eevelle.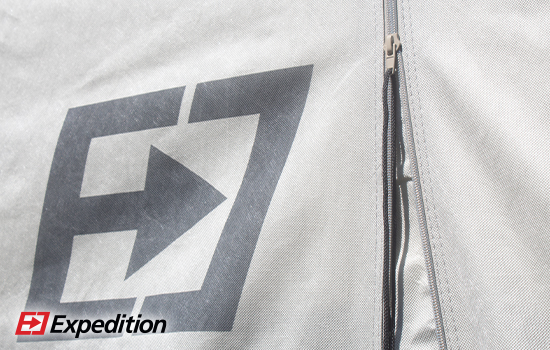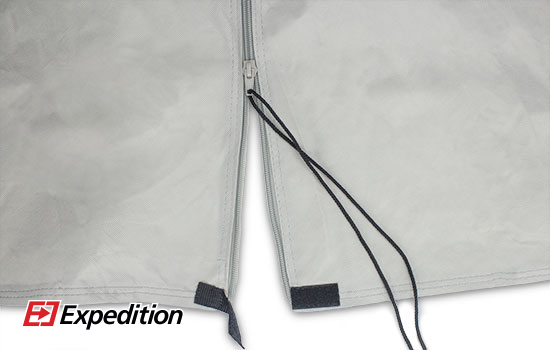 Extended pulls make zipper use simple - even in cold weather.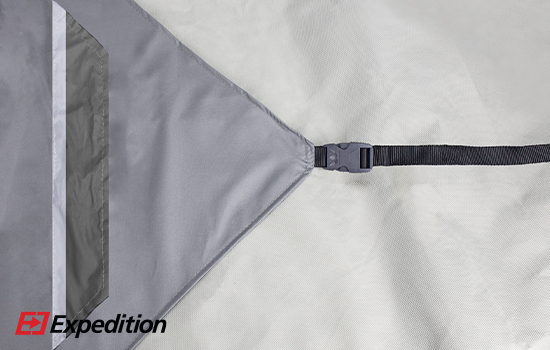 Reflective strip on tension flags promotes night time safety.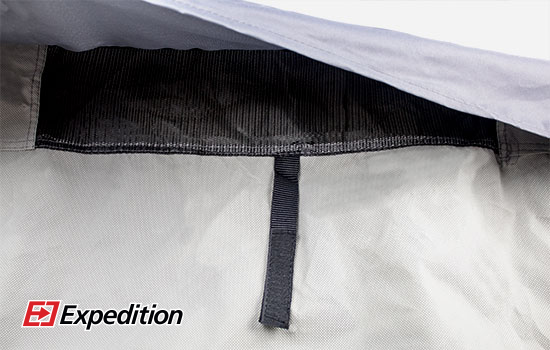 Multiple vents along roof line promote ventilation and reduce lofting.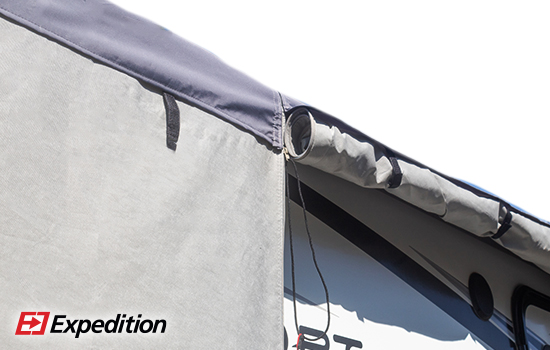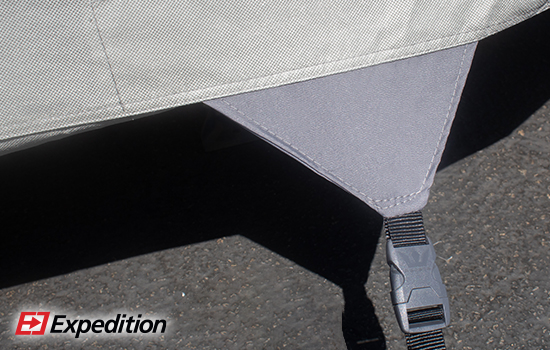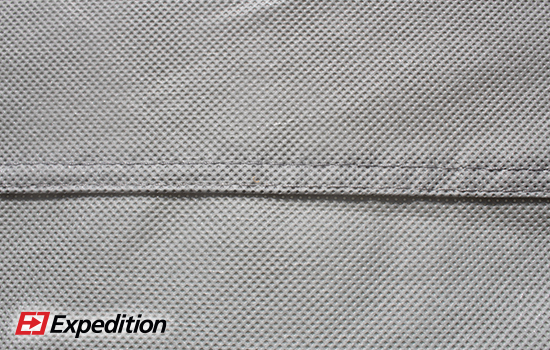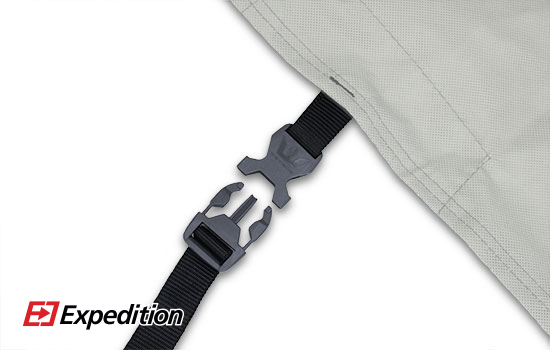 Heavy duty quick release buckles and straps make installation and removal easier.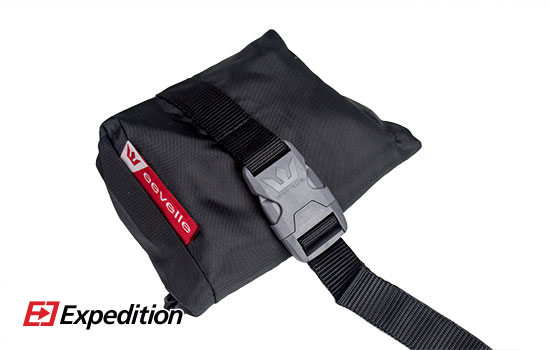 Its easy to wrap straps underneath your RV with a toss bag. Just add weight, clip and throw.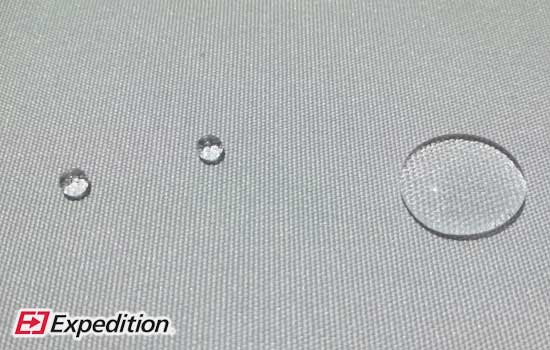 Marinex Boat Cover fabric roof. Waterproof and breathable.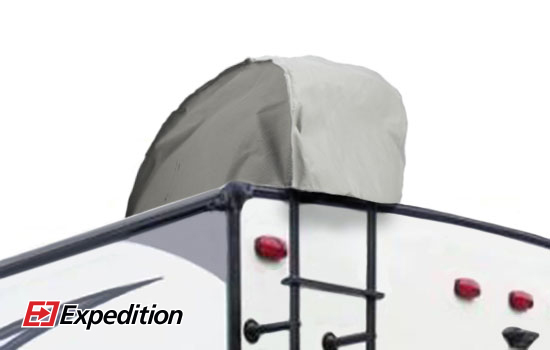 Ladder cap included to help protect your cover.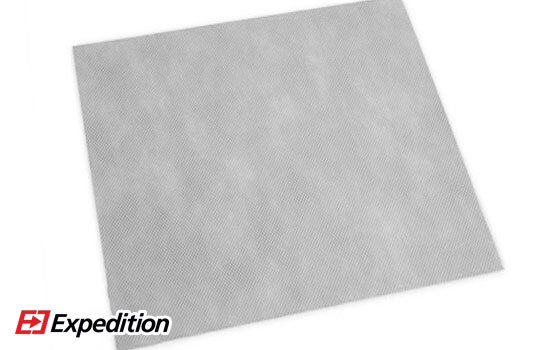 Reinforcement / patch kit provides extra protection in heavy wear areas.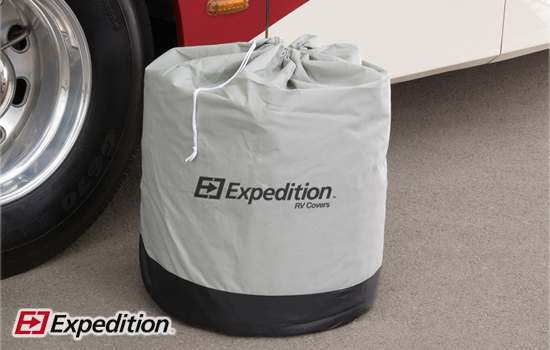 Convenient stuff sack is provided for easy carrying and storage.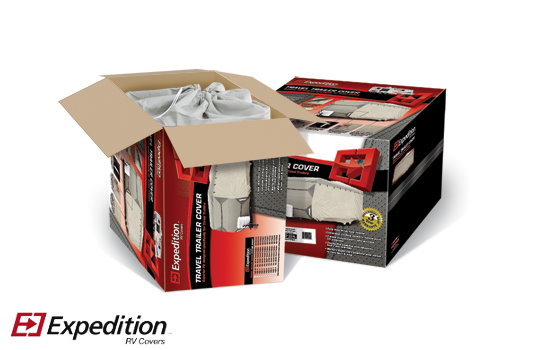 Free shipping direct to your door.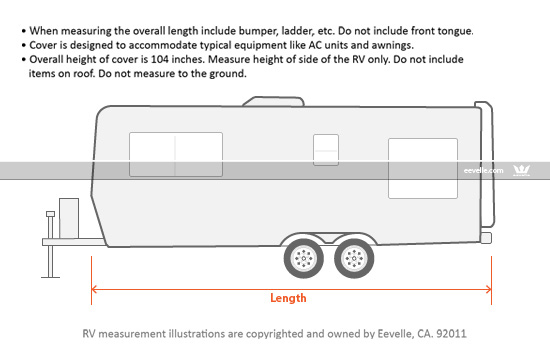 Be sure to measure your RV carefully. Do not rely on measurements published by the manufacturer or dealer.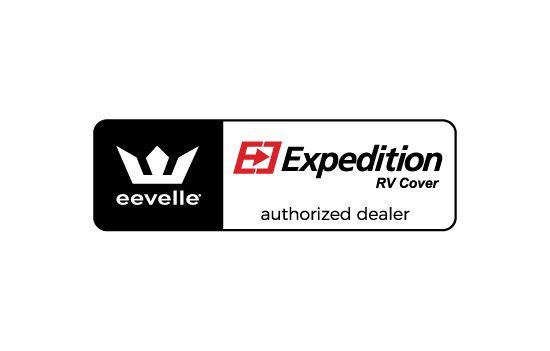 Authorized Dealer of Expedition products.
Product Videos

Customer Photos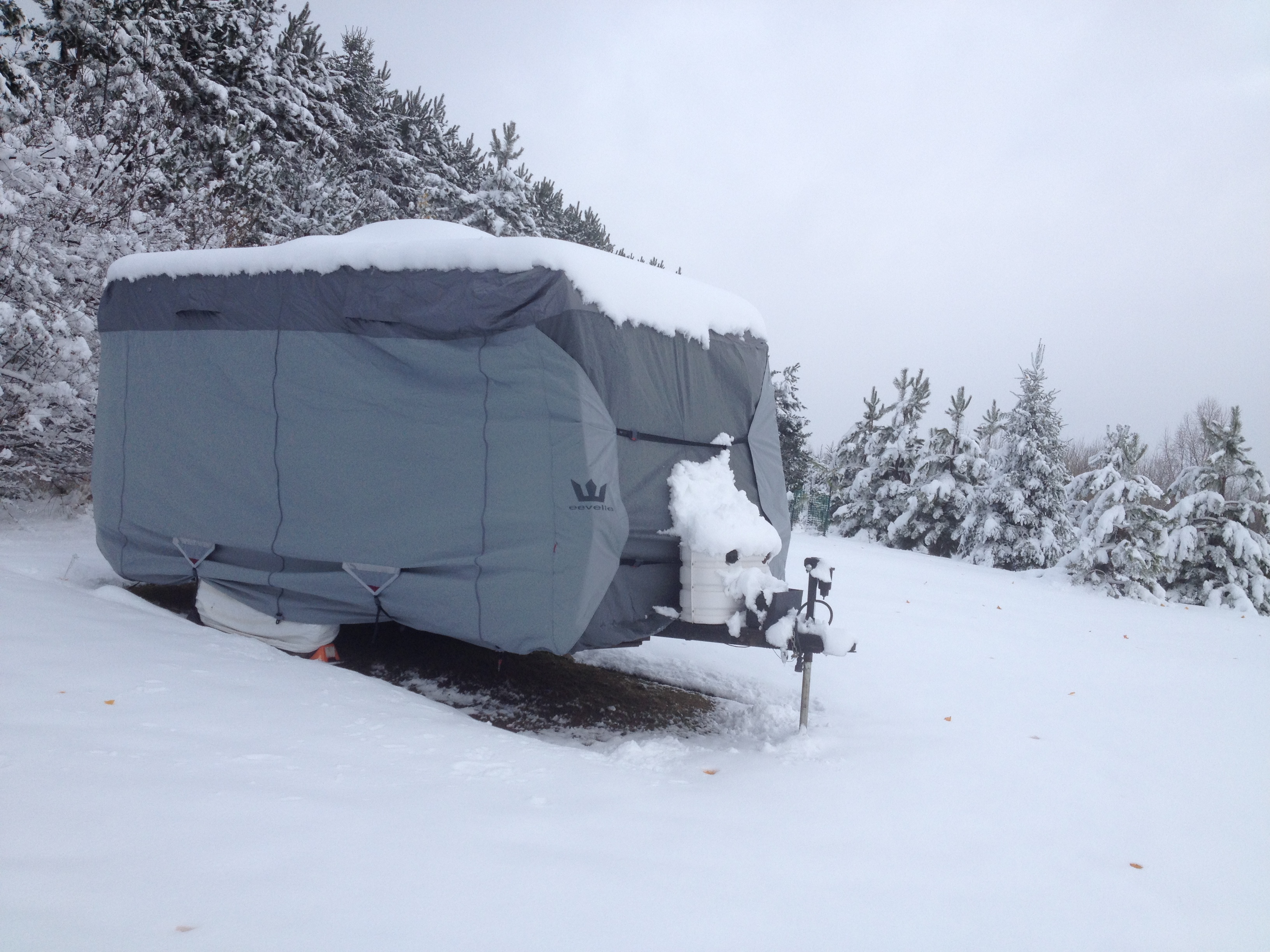 Product Photos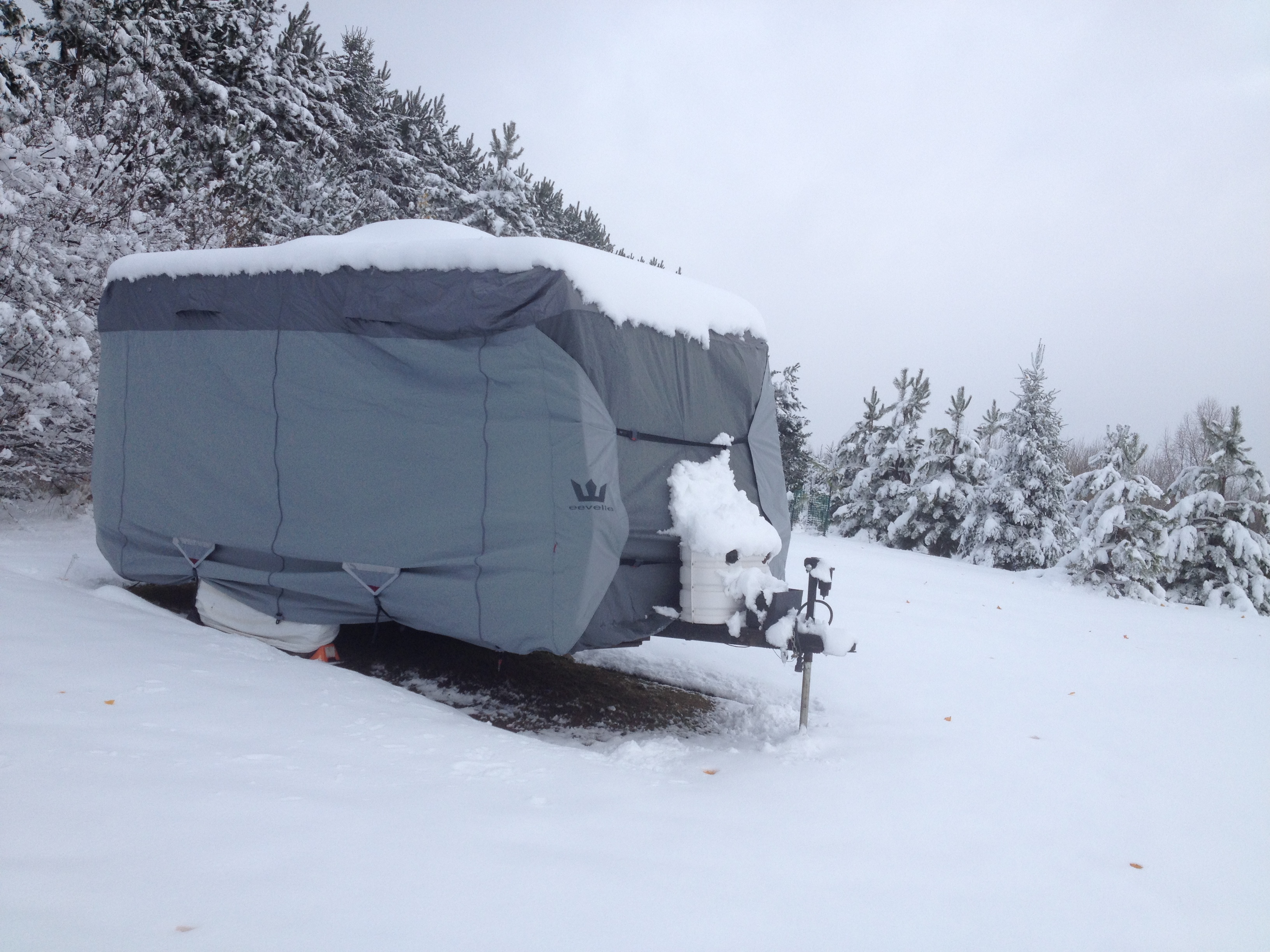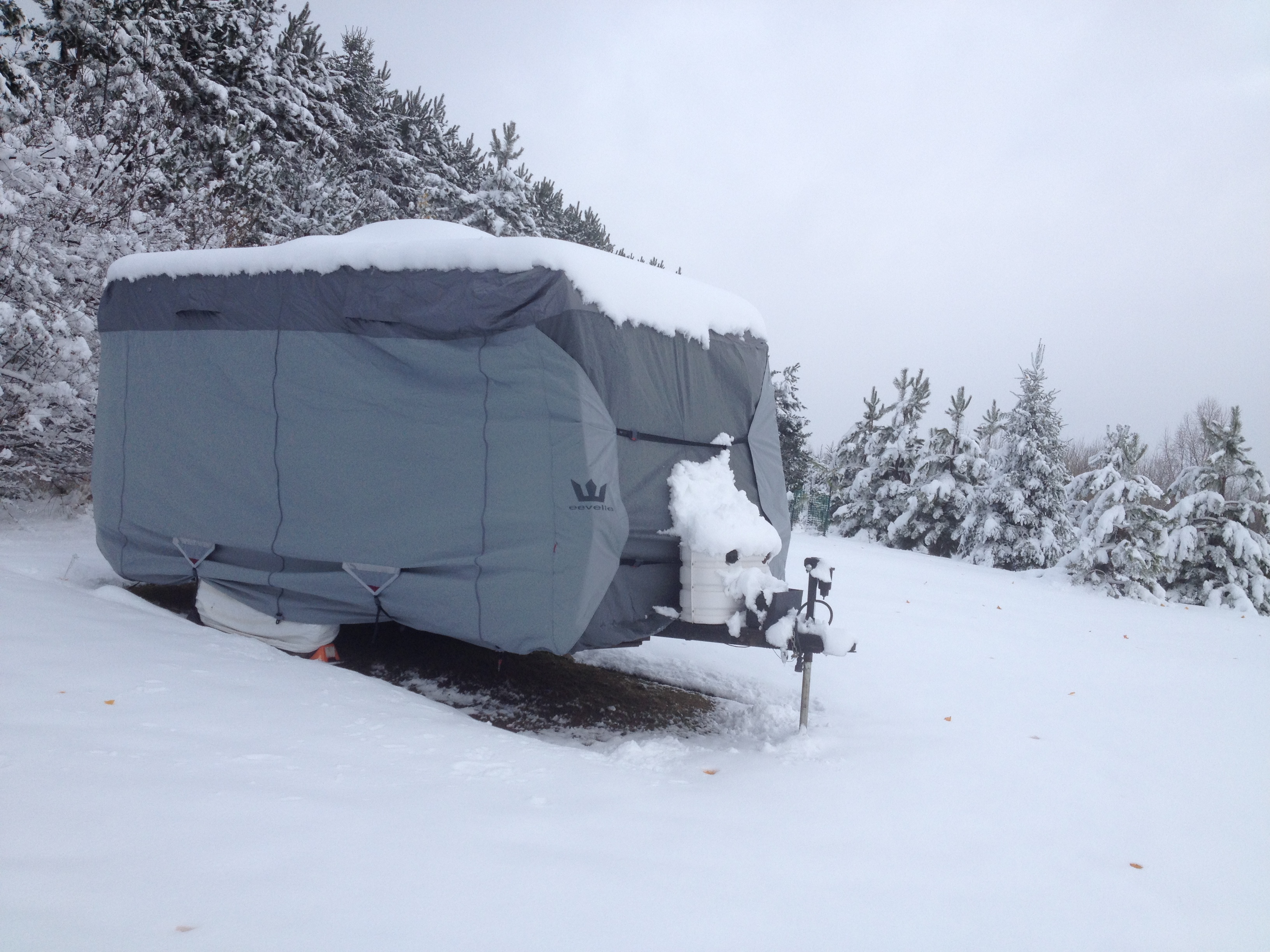 ---

EXPEDITION RV COVERS BY EEVELLE
Expedition Series RV covers are designed for durability to protect your investment from the harshest weather conditions. Every one of our covers is crafted and manufactured to perform season after season for many years to come. Innovative features and fabrics make it truly the best value in protective coverings for your RV.

NEW! - Expedition now features MARINEX Marine Grade Waterproof Roof made of woven boat cover fabric for improved performance and longer life. Marinex boat cover material outperforms plastic Tyvek tops in terms of breathability and longevity. Every RV owner knows that moisture can do major damage to an RV. With the Marinex top you get great protection from rain, dirt, UV rays, heat etc, and you get superior breathability. This means that if your RV starts to build up moisture under the cover it can evaporate and escape. This is not always the case with heavily coated, polypropylene or plastic based covers. Trapped moisture typically leads to mildew, mold and rot, causing major damage.
Marinex fabric was developed specifically for the marine outdoor cover environment, has withstood rigorous stress testing and meets strict quality guidelines. This makes it an ideal choice for the rooftop material on an RV cover. A perfect blend of waterproof, breathable and durable, Marinex will give you the protection and performance you need for the most critical part of your cover - the roof. Marinex is engineered to outperform any polypropylene or plastic roof material.
Marinex fabric has been tested in an independent lab according to ASTM standards and is rated as "Excellent" in UV-Protection. Marinex blocks 98.5% of UV-A and 99.8% of UV-B rays which can cause significant damage to your RV. Warp and Weft tensile strength are also tested according to ASTM standards to ensure that the fabric doesn't fail at high stress wearpoints, and can withstand the weight of the sides of the cover pulling downward in extreme weather conditions such as wet and wind.
Expedition RV Covers feature
Marine grade boat cover fabric rooftop for maximum water resistance and durability
Treated with Durapel UV Sun Inhibitor for maximum sunlight protection of the fabric and maximum UV protection for your RV
Woven rooftop material allows for superior breathability compared to plastic and polypropylene tops to prevent rot and mildew
Sewn in dual flow vortex vents help to prevent billowing and promote air circulation
Zippered panels around the entire cover to allow access to any part of the vehicle
Adjustable front tension panels to remove unwanted slack
Reinforced corners add durability and longevity
Marine grade XT strapping and Quick Release buckles
Front and rear elastic hems ensure a snug custom fit
Protective ladder cap and patch kit included
Anti-hit reflective panels for added safety at night
3 Year Warranty
Color: Gray
Product Details:
Measurement Details: 330" L x 102" W x 104" H
(*Overall length measurement should include bumper, ladder and spare tire)
Weight of Cover: 36 lbs
Warranty: 3 Years
Other Information:
Sewn in vents help to prevent wind billowing
Zippered panels allow easy access to all entry points
Adjustable front tension panels to remove unwanted slack
Reinforced corners for a high quality fit
Marine grade strap kit with quick release buckles and toss bag
Front and rear elastic hems ensure a snug custom fit
Anti-hit reflective panels for added safety at night
3 Year Warranty
Color: Gray
EXPEDITION IN HOUSE EMPLOYEE REVIEW
We tried the Expedition cover on several different RVs and confirmed that the material feels just as nice and strong as the manufacturer claims. (Much nicer than covers with the plastic top) The fit is very snug and it's easy to get the cover tight using the strap system at the front. It's also convenient to have zippers around the cover that allow easy access in and out of the RV without ever having to take the cover off. We used to carry other covers that are not as strong but the Expedition really is a great cover for the price!
-Happy Shopping from The NDC Team
OUT OF STOCK
We're Sorry, but the item you
selected is currently Out of Stock.
Please make an alternate selection.
If you need further assistance
please call 800-616-0599.
The item you have selected is currently Made To Order. Order will be changed into Made To Order.
CUSTOM PRODUCT
PLEASE NOTE: The item you selected is considered a custom product. As such, it is not eligible for a refund once the order has been placed.
If you understand and agree to this condition, and would like to continue with your purchase, click the "Agree" button below.
For assistance, please call 800.616.0599