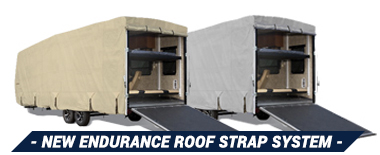 Available Colors


Special Savings
FREE DELIVERY
Original Price: $1,314.99
Special Savings: ($789.00) -60%
Sale Price: $525.99
+ Free Shipping
In Stock - Select Colors
Ships next business day
View Details
Toy Hauler Trailer Covers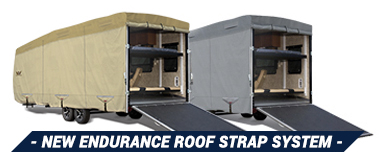 Available Colors


Special Savings
FREE DELIVERY
Original Price: $717.99
Special Savings: ($359.00) -50%
Sale Price: $358.99
+ Free Shipping
In Stock - Select Colors
Ships next business day
View Details
Toy Hauler Trailer Covers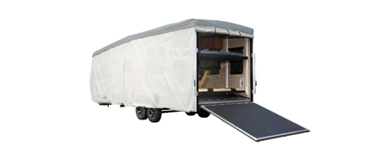 Available Colors


Special Savings
FREE DELIVERY
Original Price: $739.99
Special Savings: ($444.00) -60%
Sale Price: $295.99
+ Free Shipping
In Stock
Ships next business day
View Details
Toy Hauler Trailer Covers
Toy Hauler Trailer Covers



National RV Covers is your best source for Toy Hauler Covers. We offer a vast selection of covers to fit every size and style of Toy Hauler with a wide variety of price points to suit all budgets and applications. We only carry the highest quality brands to ensure that you always get the best possible value regardless of which style cover you choose.
Our knowledgeable customer service staff is always ready to answer any questions to help you select the perfect cover for your Toy Hauler trailer.
Call us anytime at 800-616-0599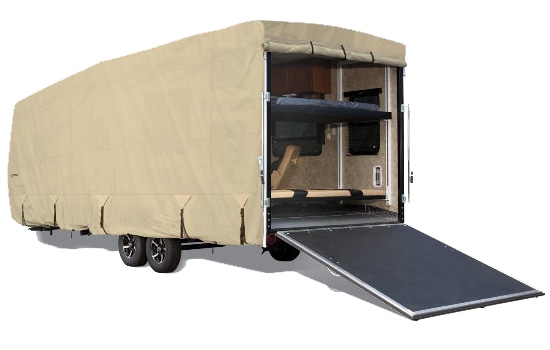 We Are Toy Hauler Cover Experts
National RV Covers is pleased to offer a wide variety of Toy Hauler covers to meet your needs. Simply select the size of your RV and choose the performance level of cover that's right for your motorhome.
Direct Source for Toy Hauler Covers
We know what it takes to keep our customers satisfied with over 25 years of RV cover experience. We offer quality products at a great price with outstanding customer service. Now to save money and time you can purchase high quality covers directly from National RV Covers. Our call center is open 7 days a week to serve you. Please call us at 1-800-616-0599
Toy Hauler Trailer Cover Selection
No one beats the selection of Toy Hauler covers at National RV Covers. We have our own National RV Covers Brand, in addition to several lines of covers to choose from including Traveler, Expedition and Goldline. These options allow you to decide on the performance level you need depending on factors like climate or how much usage your motorhome cover will get.
Quality Covers
Every Toy Hauler cover is high quality and manufactured to meet our demanding specifications. All materials used are tested to withstand weather extremes to protect your RV from rain, snow, ice, UV, dirt and grime. Keeping your motorhome covered during the off season will help prolong the life of your RV and keep it looking good for many years to come.