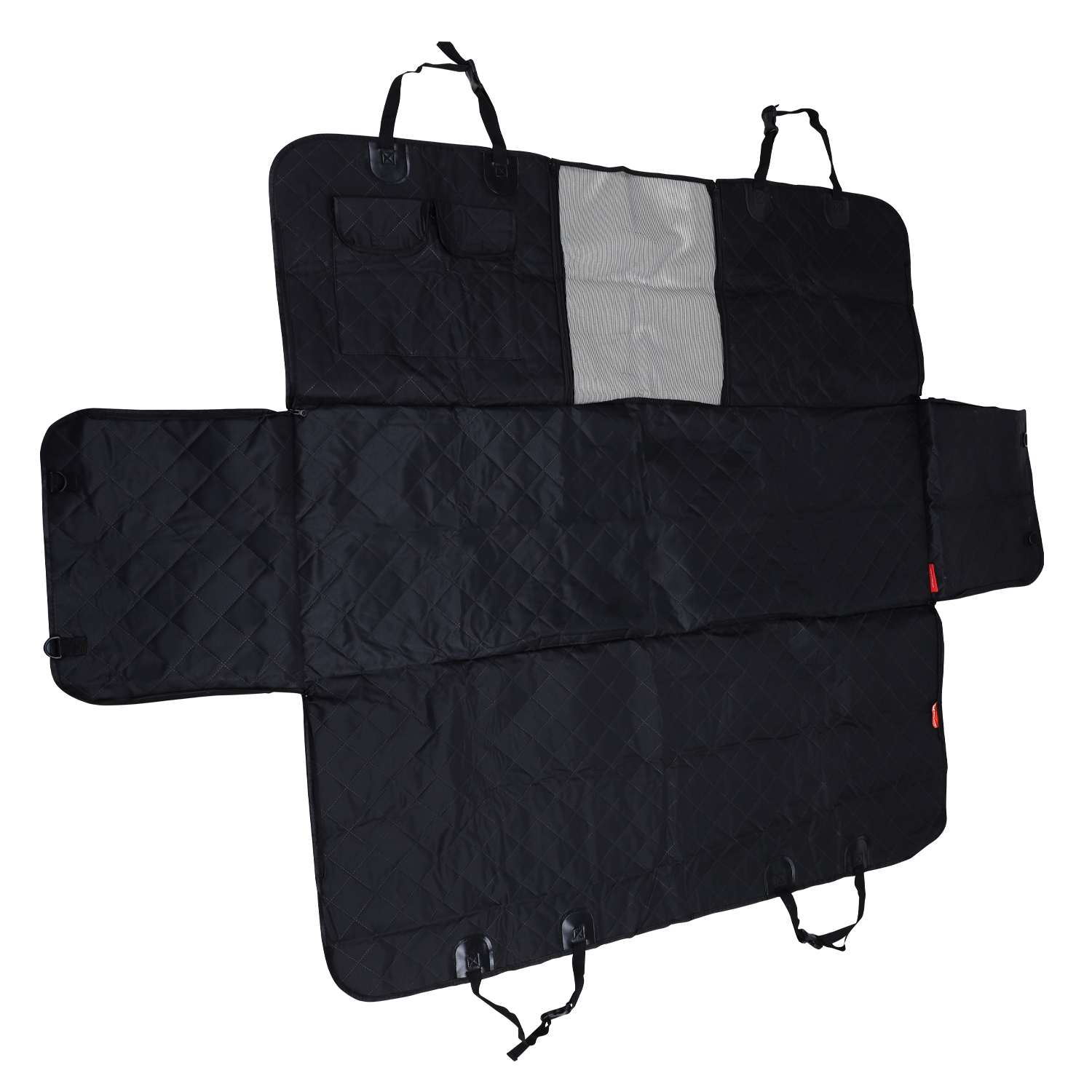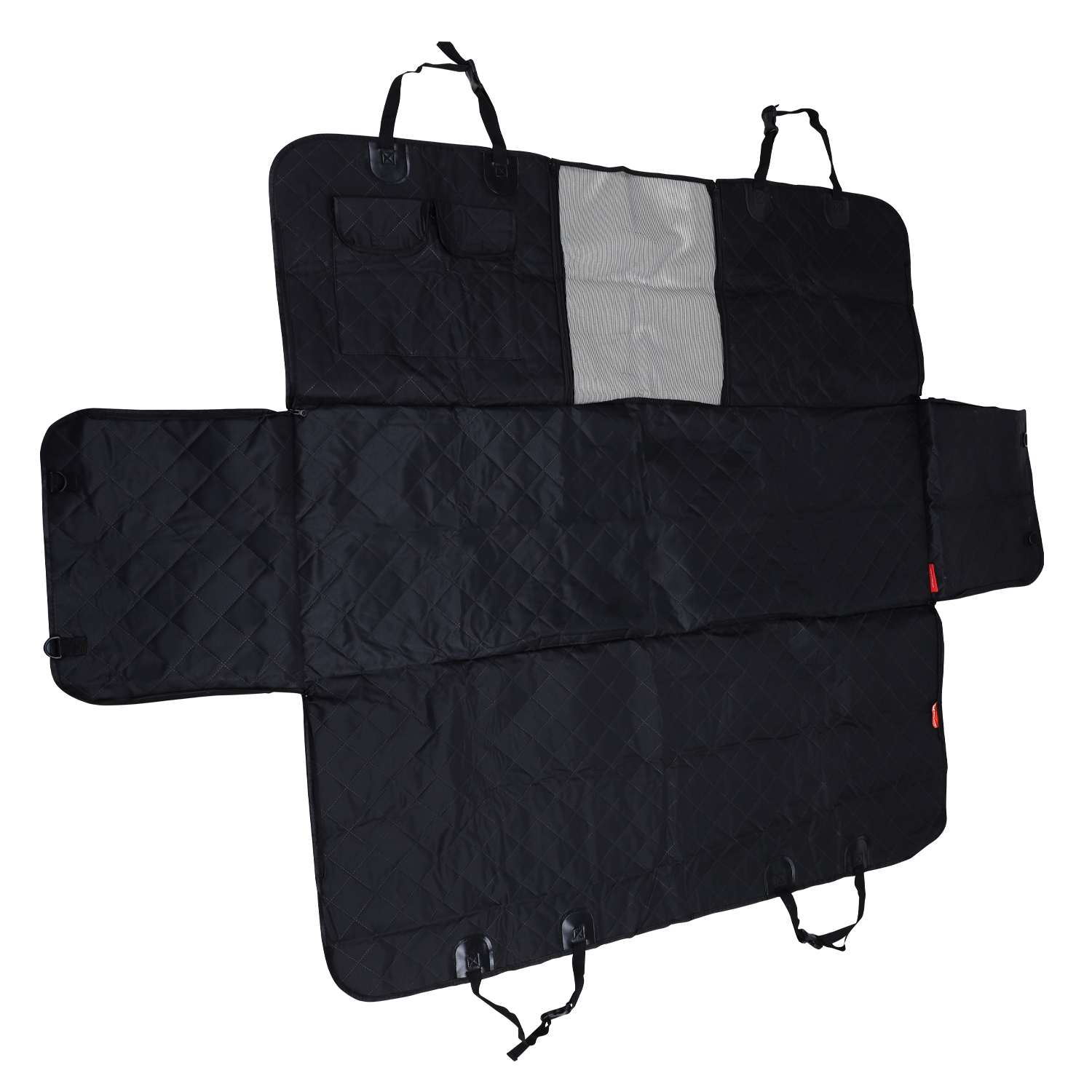 Quilted Pet Seat Blanket for the comfort of your pet.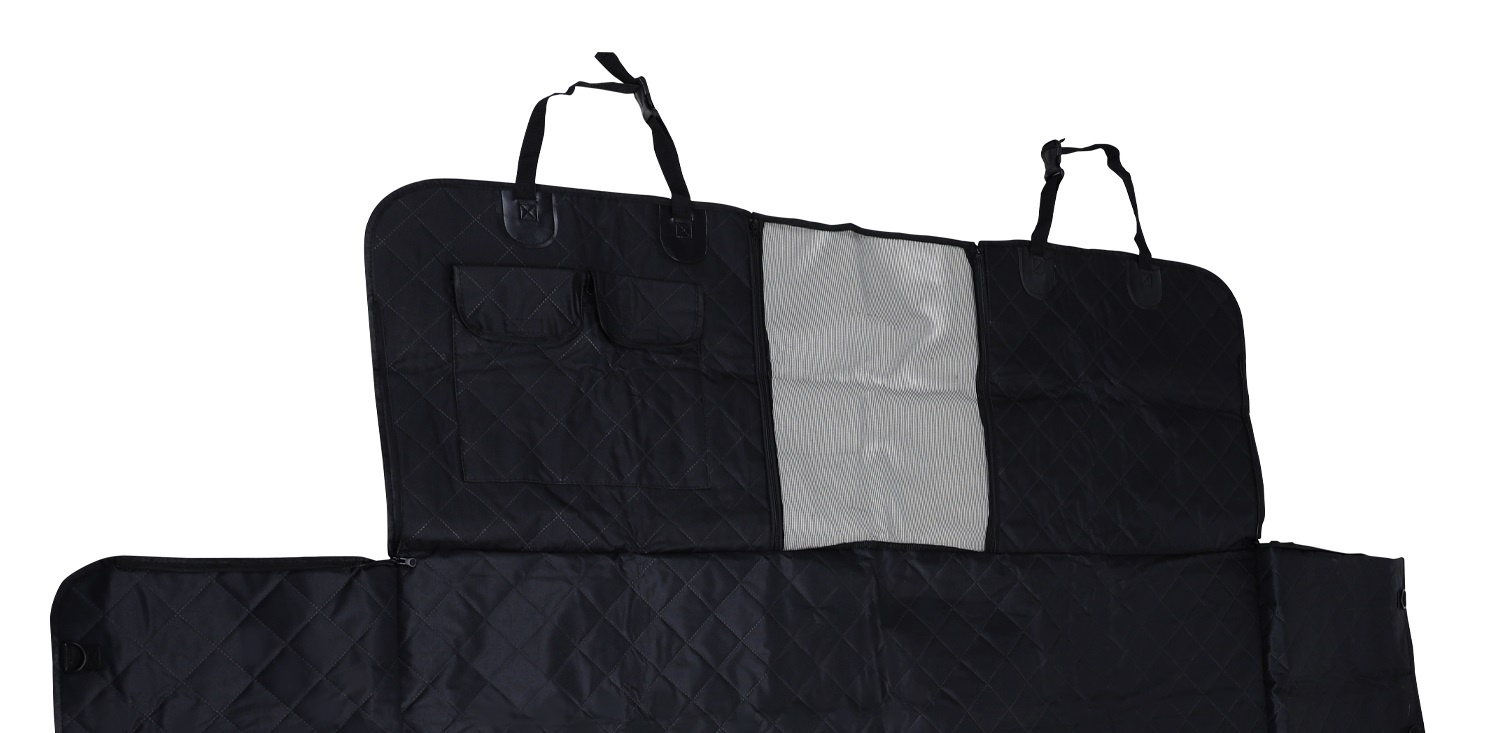 PVC mesh section allows pet visibility to front seat area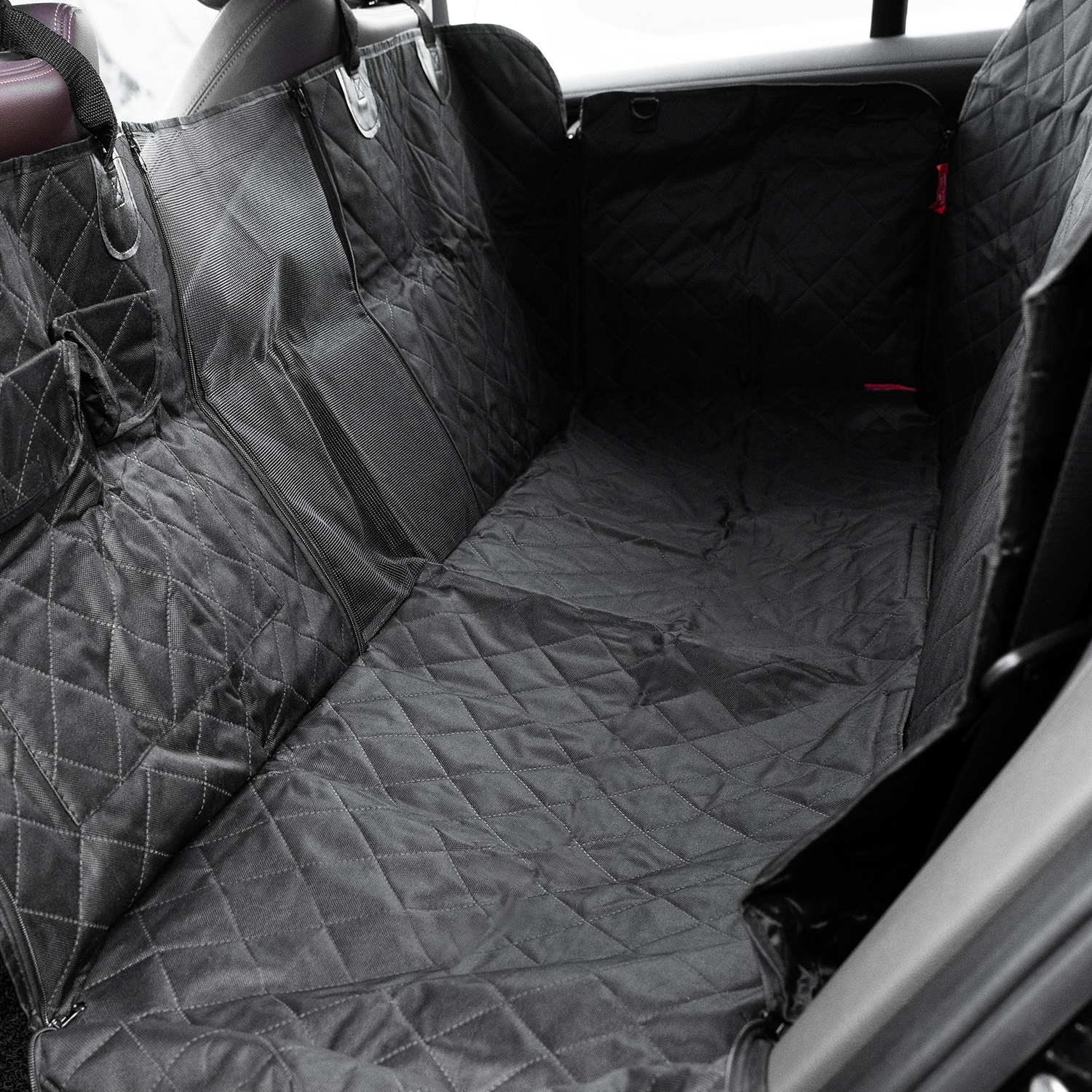 Fits all backseats of many vehicles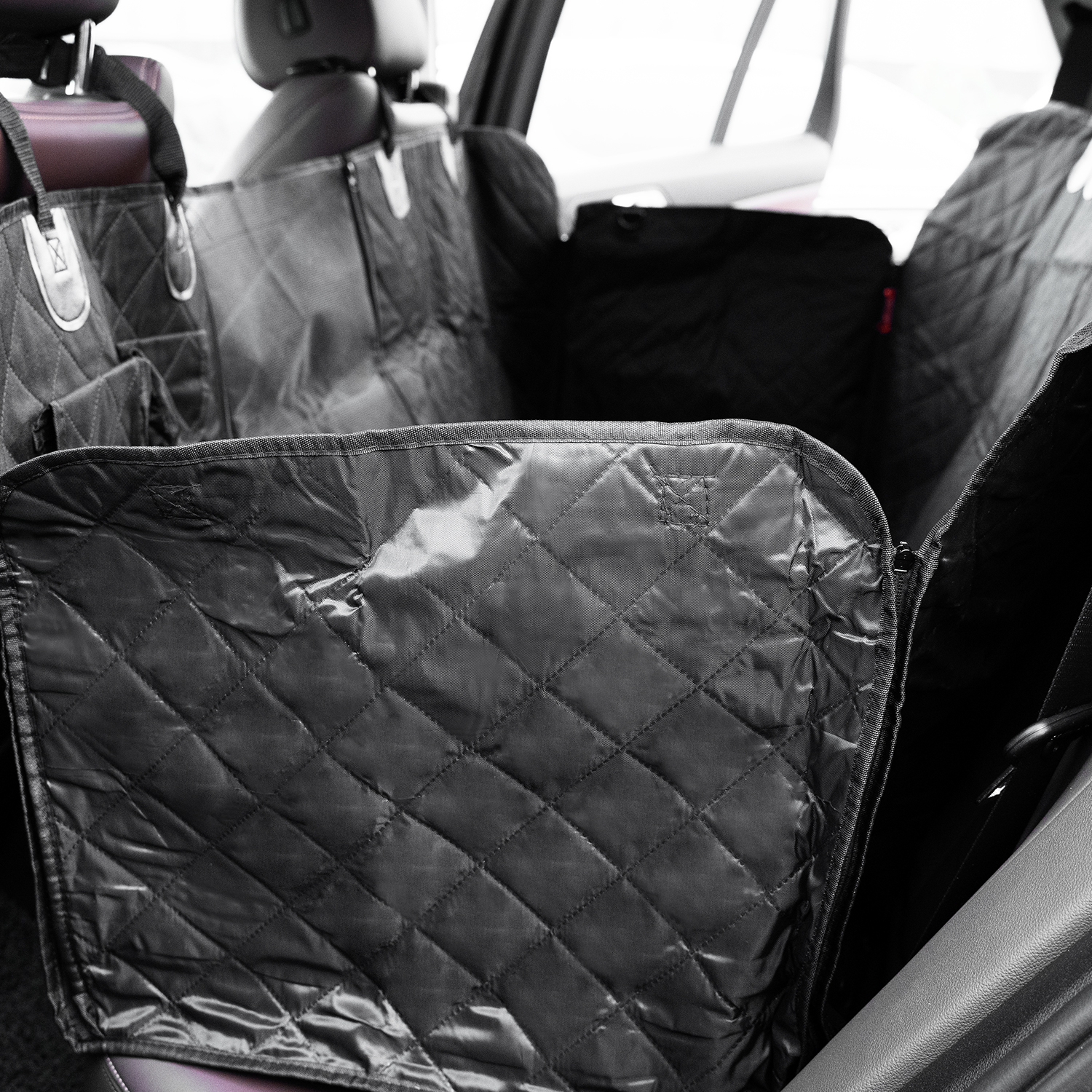 Zipper accessible side doors to help protect your vehicles doors.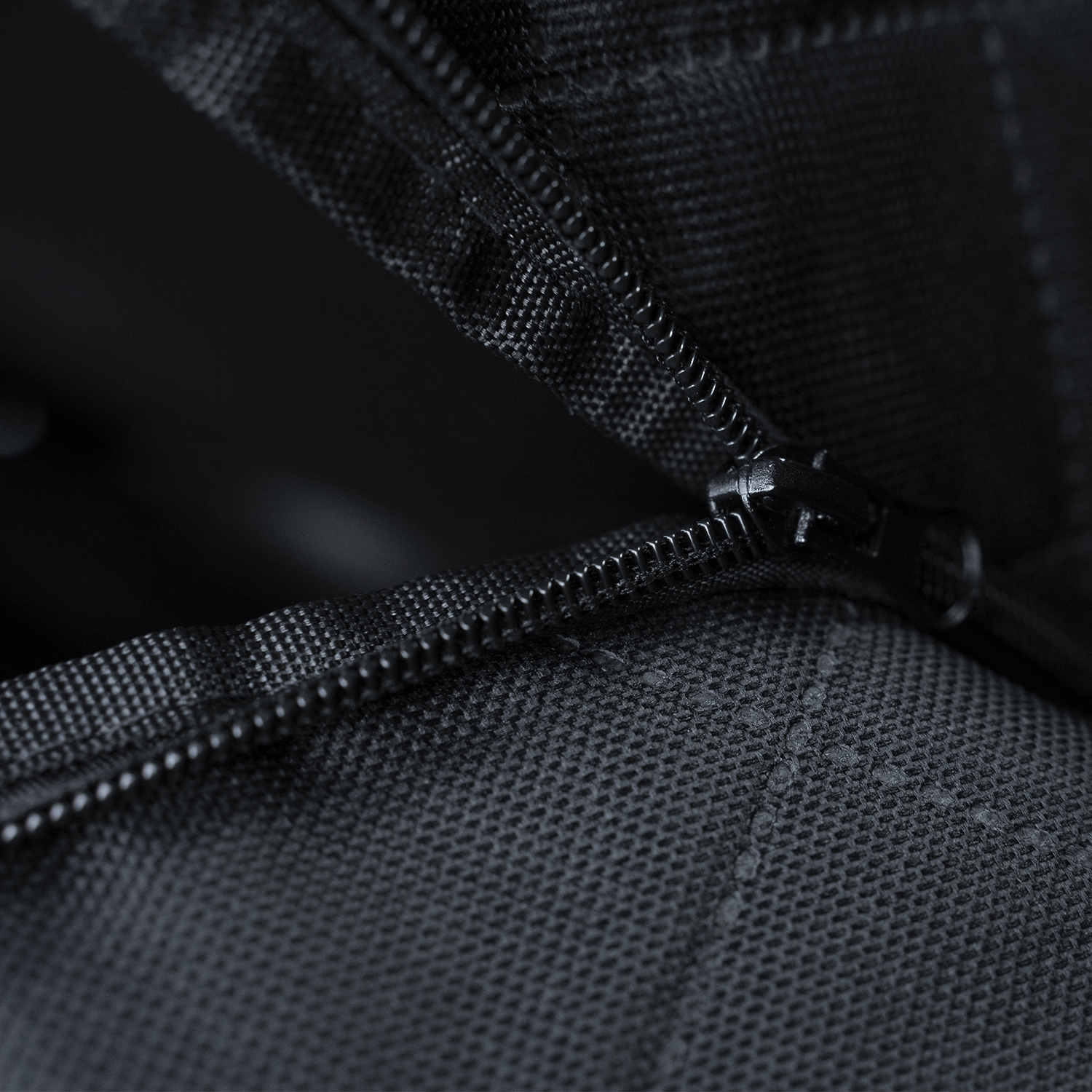 Quality zippers for side panel doors of the blanket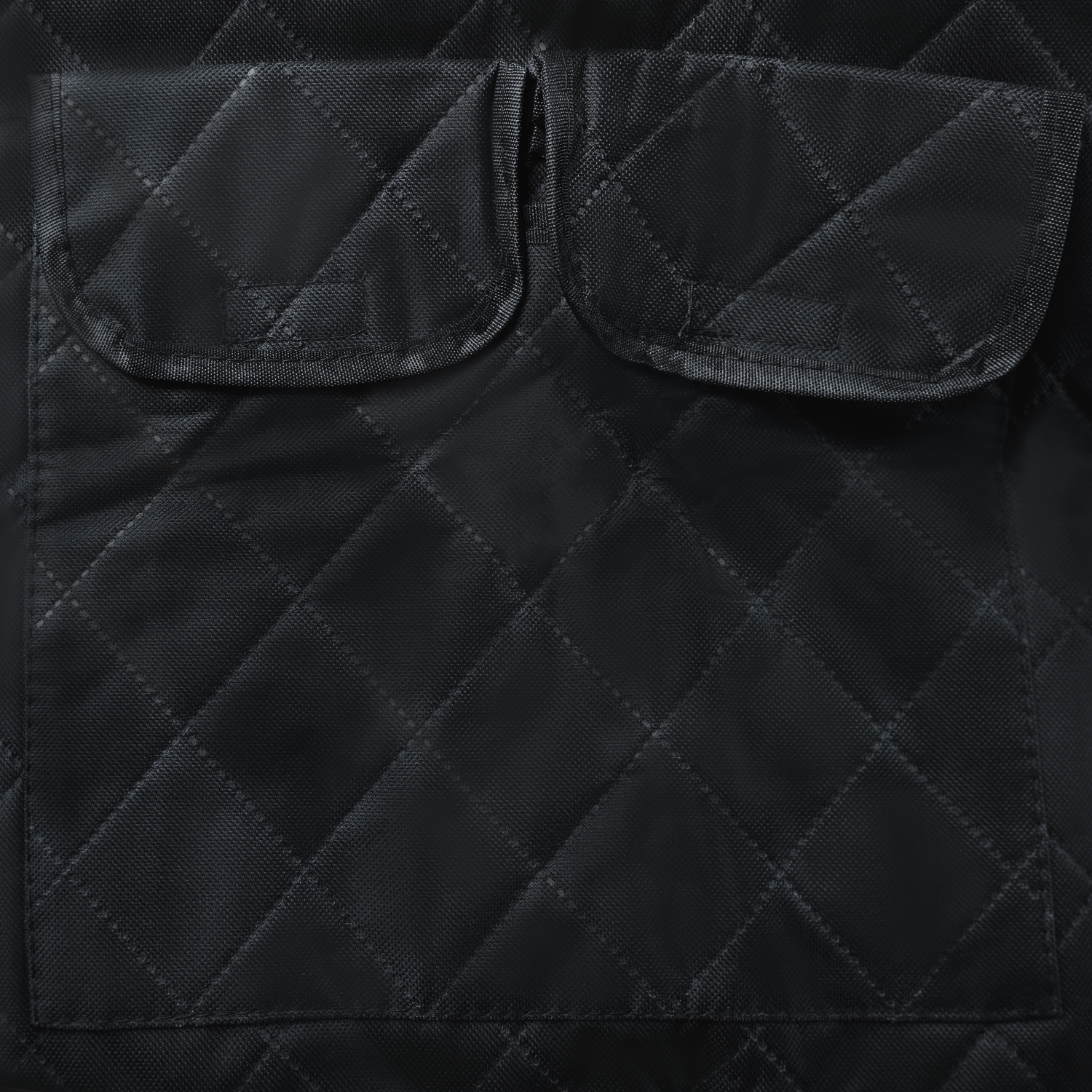 Smaller pouches to store leashes or any other item for your pet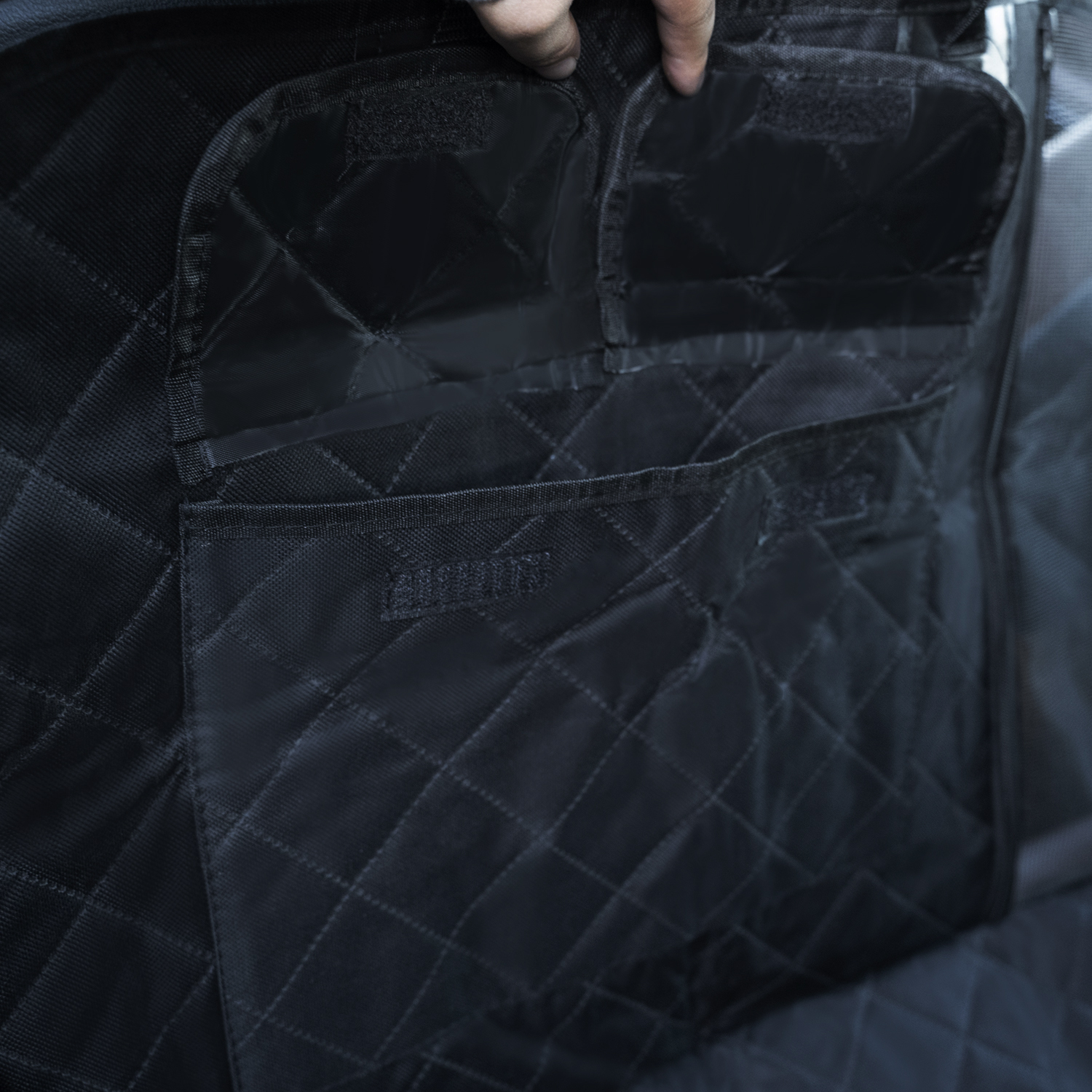 Quick and accessible storage pouch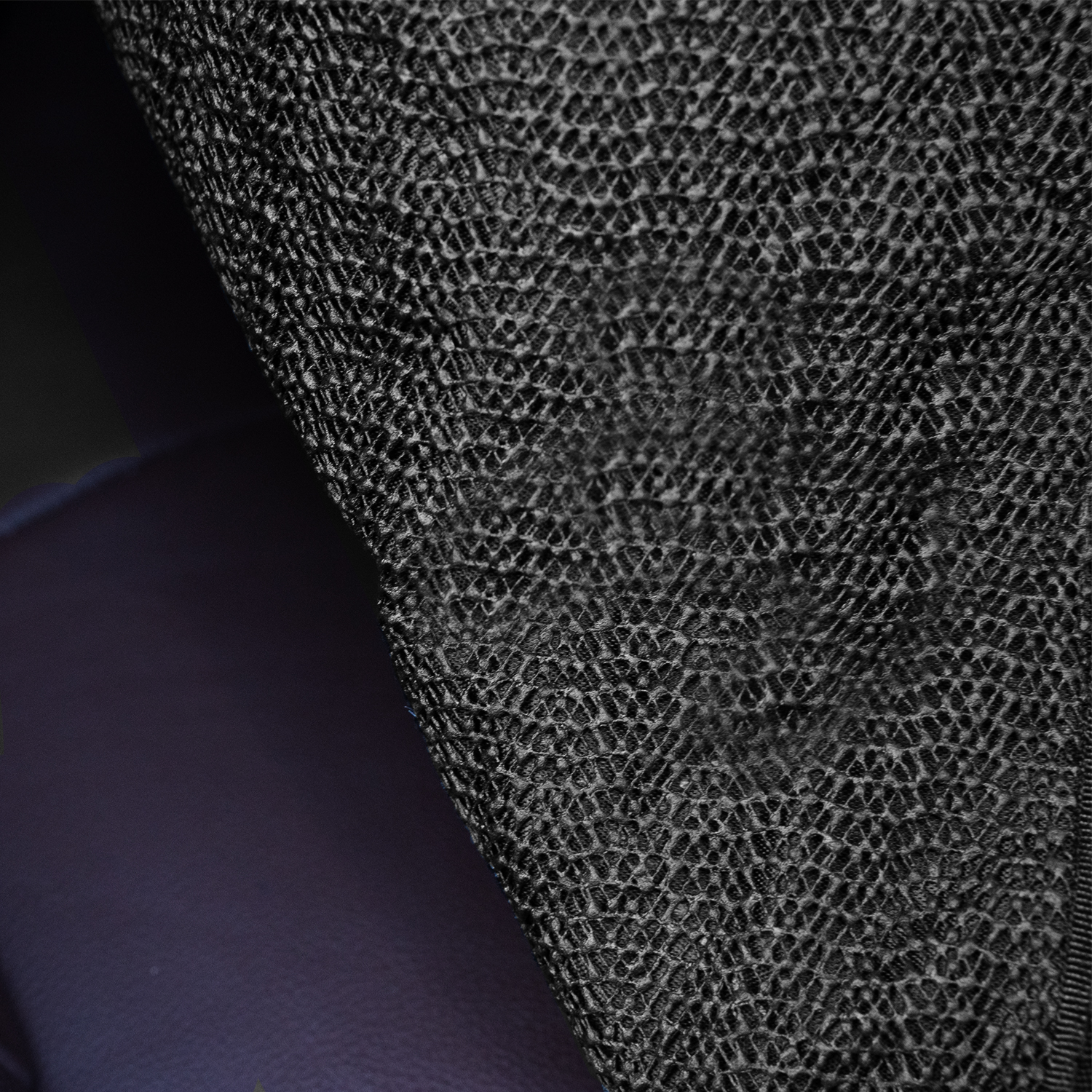 Rubberized underside helps keep cover in place on seat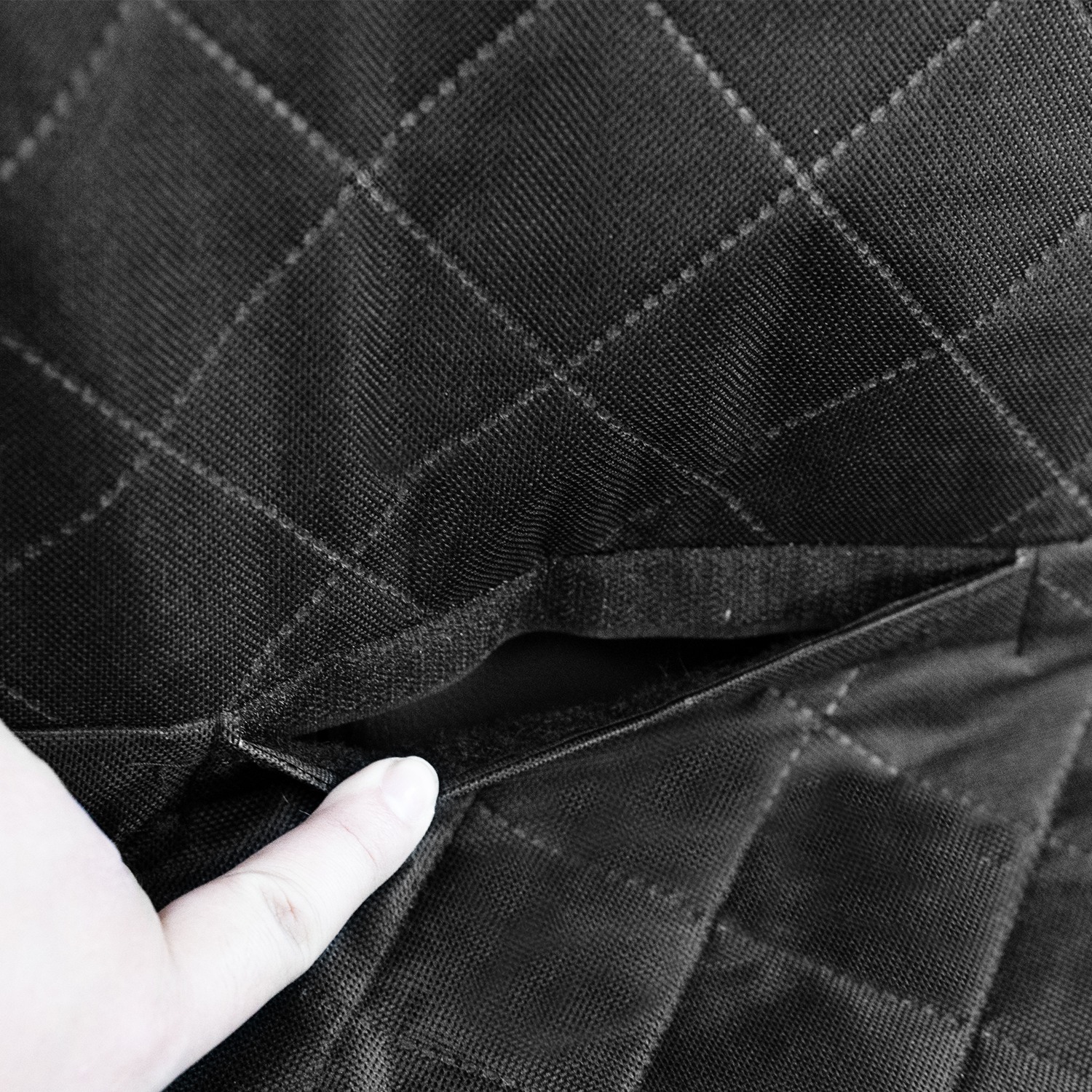 Velcro for easy assembly of the blanket within the vehicle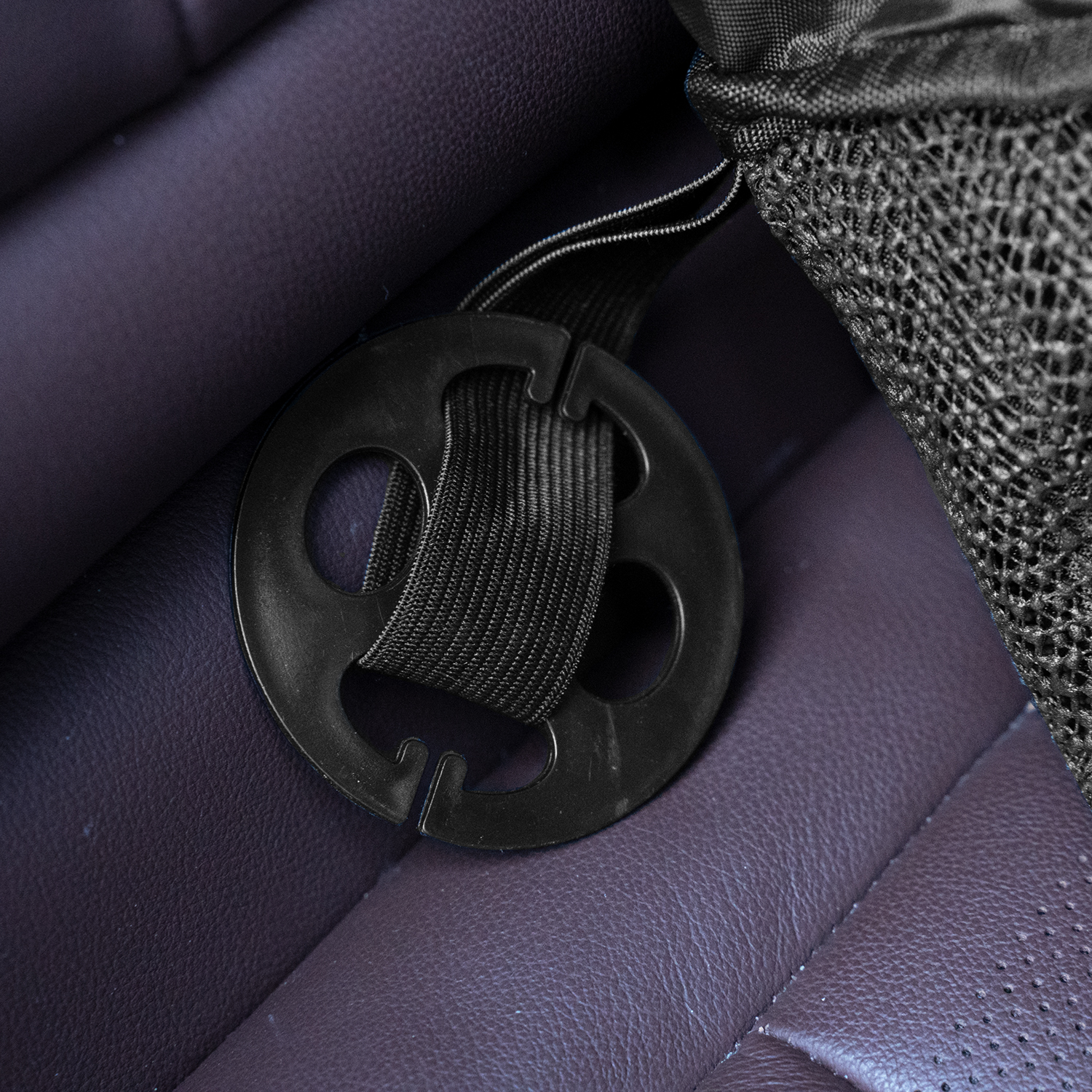 Elasticized keeper slides between seat back and base to hold blanket in place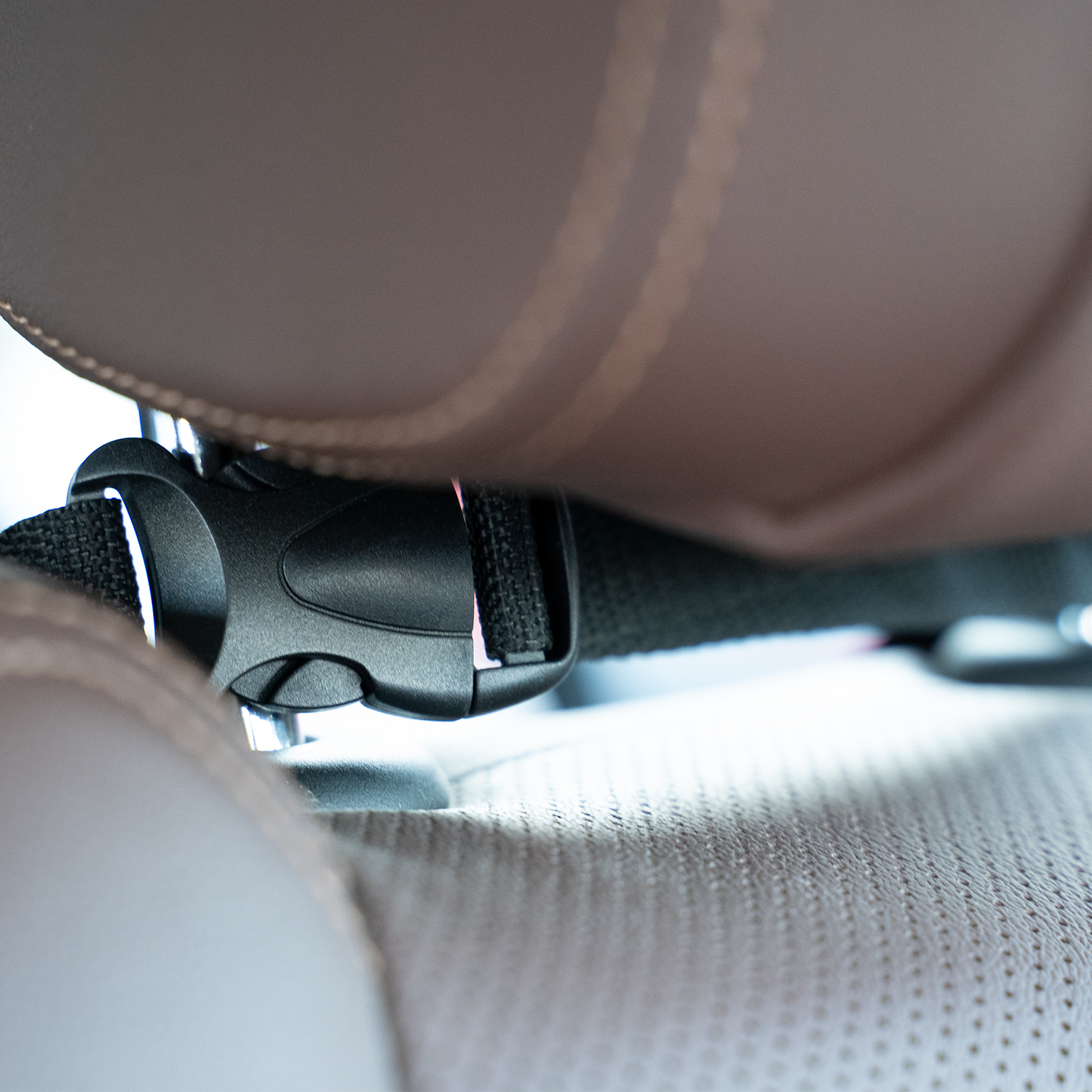 Clip the blanket to base of your headrest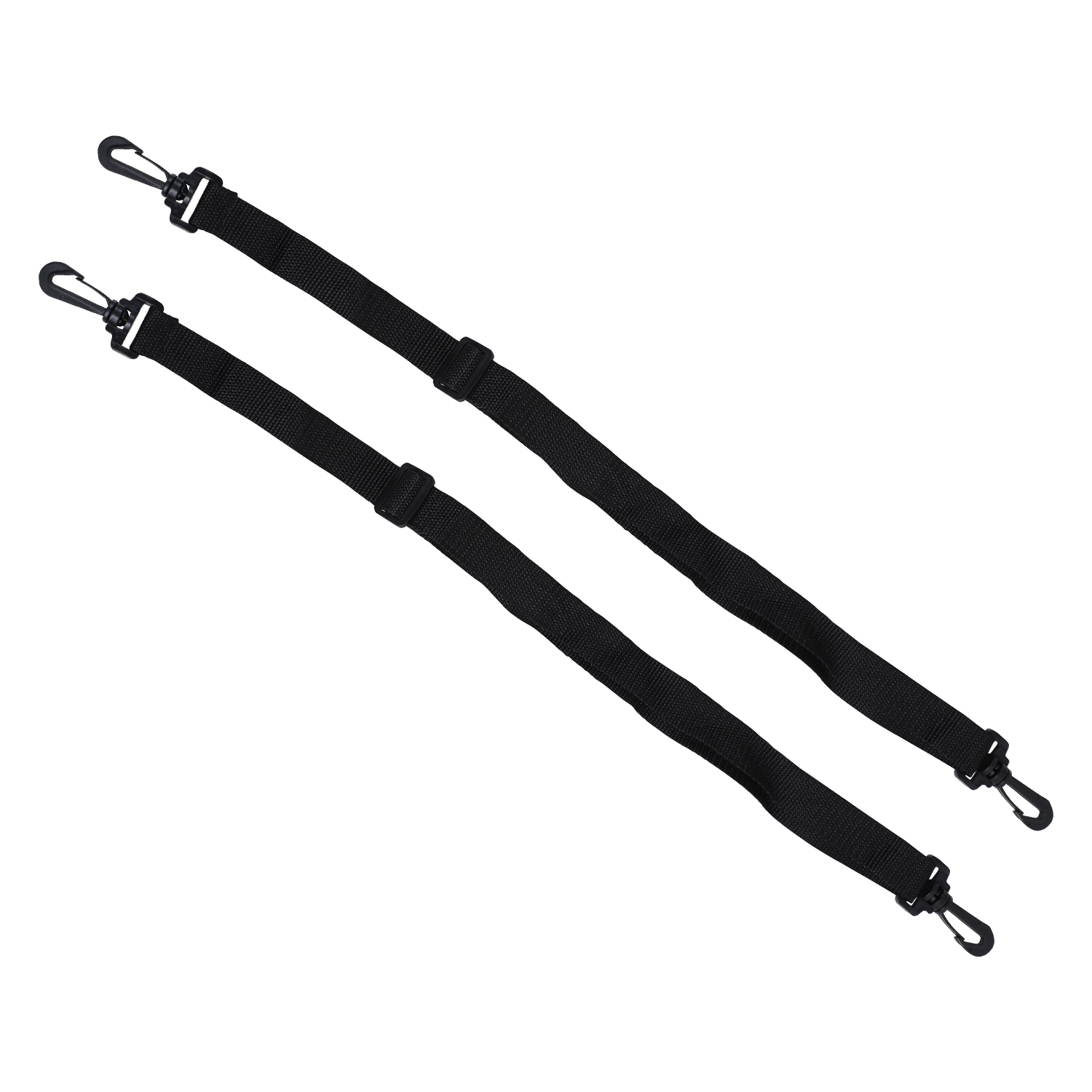 Includes 4 straps and buckles to secure the blanket
Product Photos
---
PET SEAT BLANKET FEATURES
The Quilted pet seat blanket by Eevelle protects your treasured vehicle from scratches, excessive hair, bathroom emergencies and overall care of your seats and doors.
Designed for any four wheeled vehicles and more! RV's, boats, cars... anything that has a steering wheel and moves.
Easy as 1-2-3
No assembly required. Simply strap to the headrests in the backseat and your pet is ready to go!
OUT OF STOCK
We're Sorry, but the item you
selected is currently Out of Stock.
Please make an alternate selection.
If you need further assistance
please call 800-616-0599.
The item you have selected is currently Made To Order. Order will be changed into Made To Order.
CUSTOM PRODUCT
PLEASE NOTE: The item you selected is considered a custom product. As such, it is not eligible for a refund once the order has been placed.
If you understand and agree to this condition, and would like to continue with your purchase, click the "Agree" button below.
For assistance, please call 800.616.0599