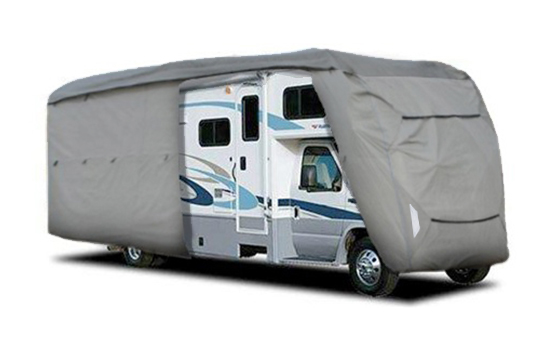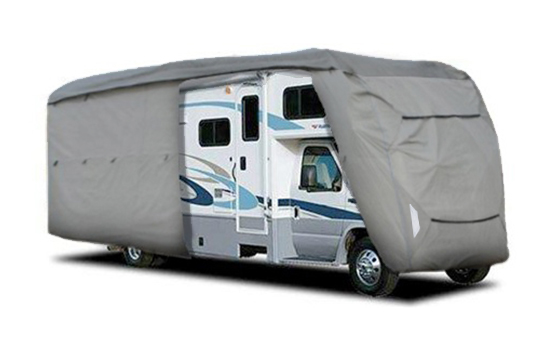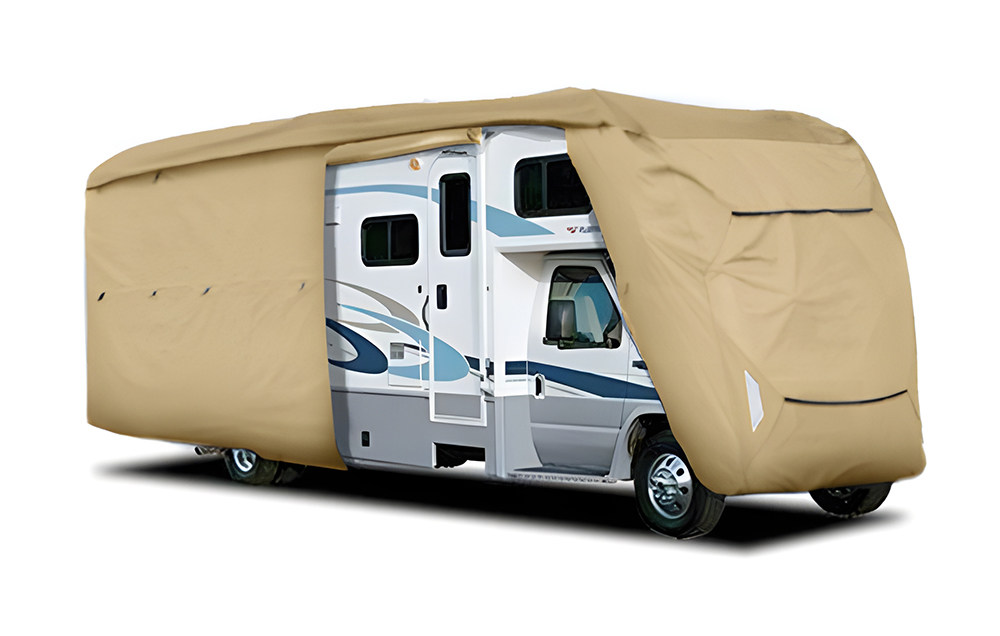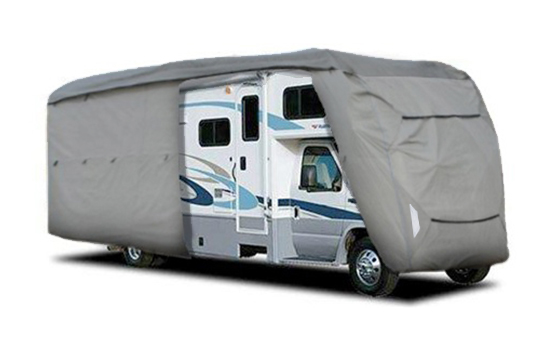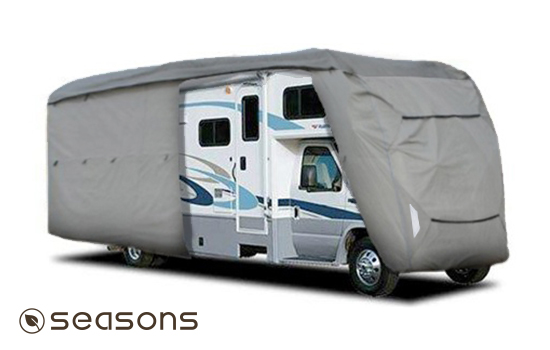 Sleek Classic Design with Heavy Duty 4 Layer Roof Fabric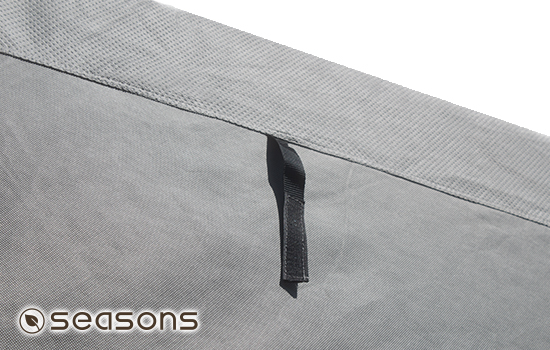 Velcro strap sewn into the seam that can be used to securely store your cover panels when rolled up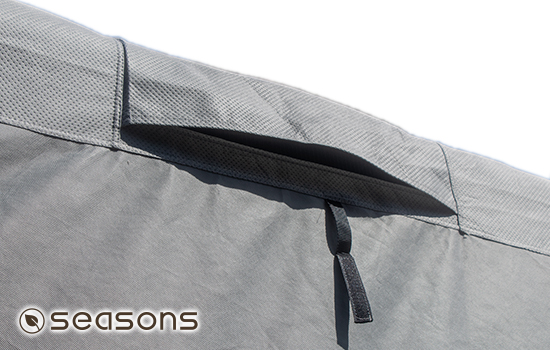 Vents along roof line promote ventilation and reduce lofting.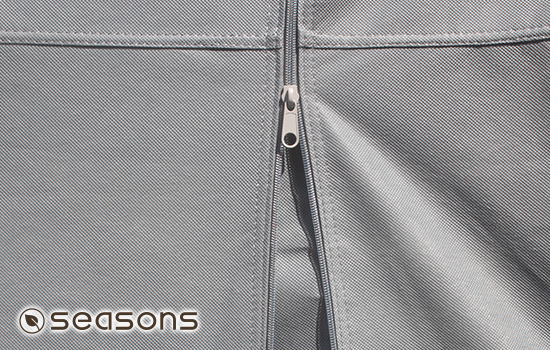 Heavy duty zippers made to last, perform great in any weather condition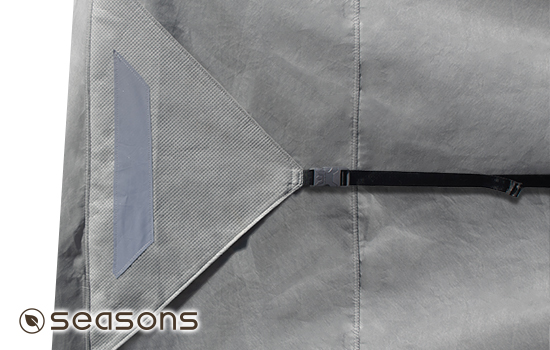 Oversize tension flags on front and rear of cover help create a snug custom-like fit.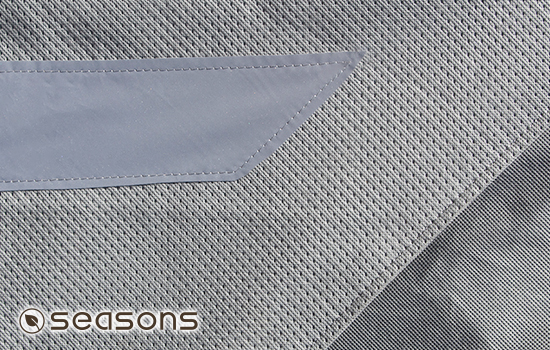 Reflective strip on tension flags promotes night time safety.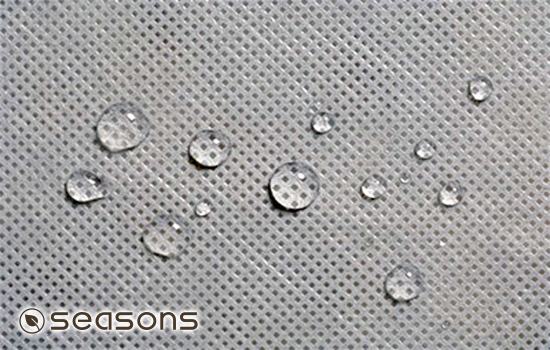 Heavy Duty 4 layer roof. Waterproof and breathable.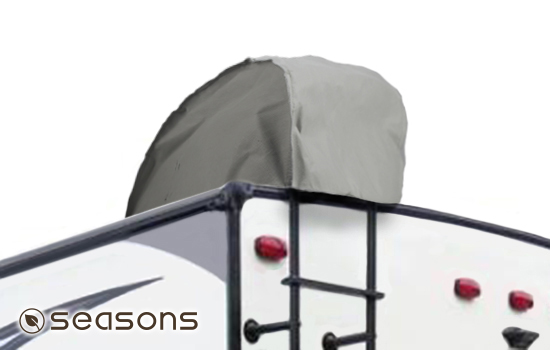 Ladder cap included to help protect your cover.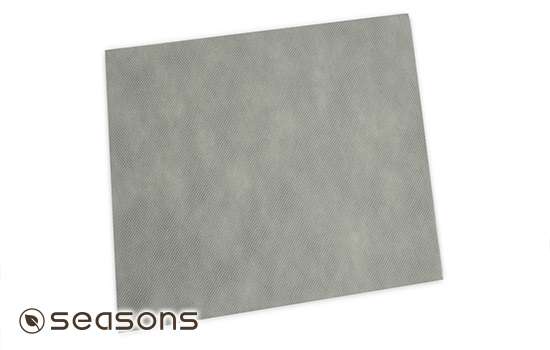 24"x 24" Reinforcement / patch kit can provide extra protection in heavy wear areas.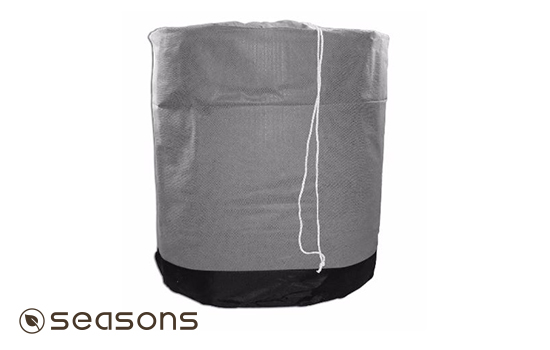 Convenient stuff sack is provided for easy carrying and storage.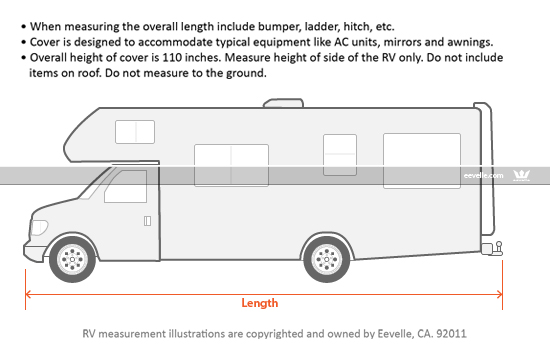 Be sure to measure your RV carefully. Do not rely on measurements published by the manufacturer or dealer.
Product Videos

Customer Photos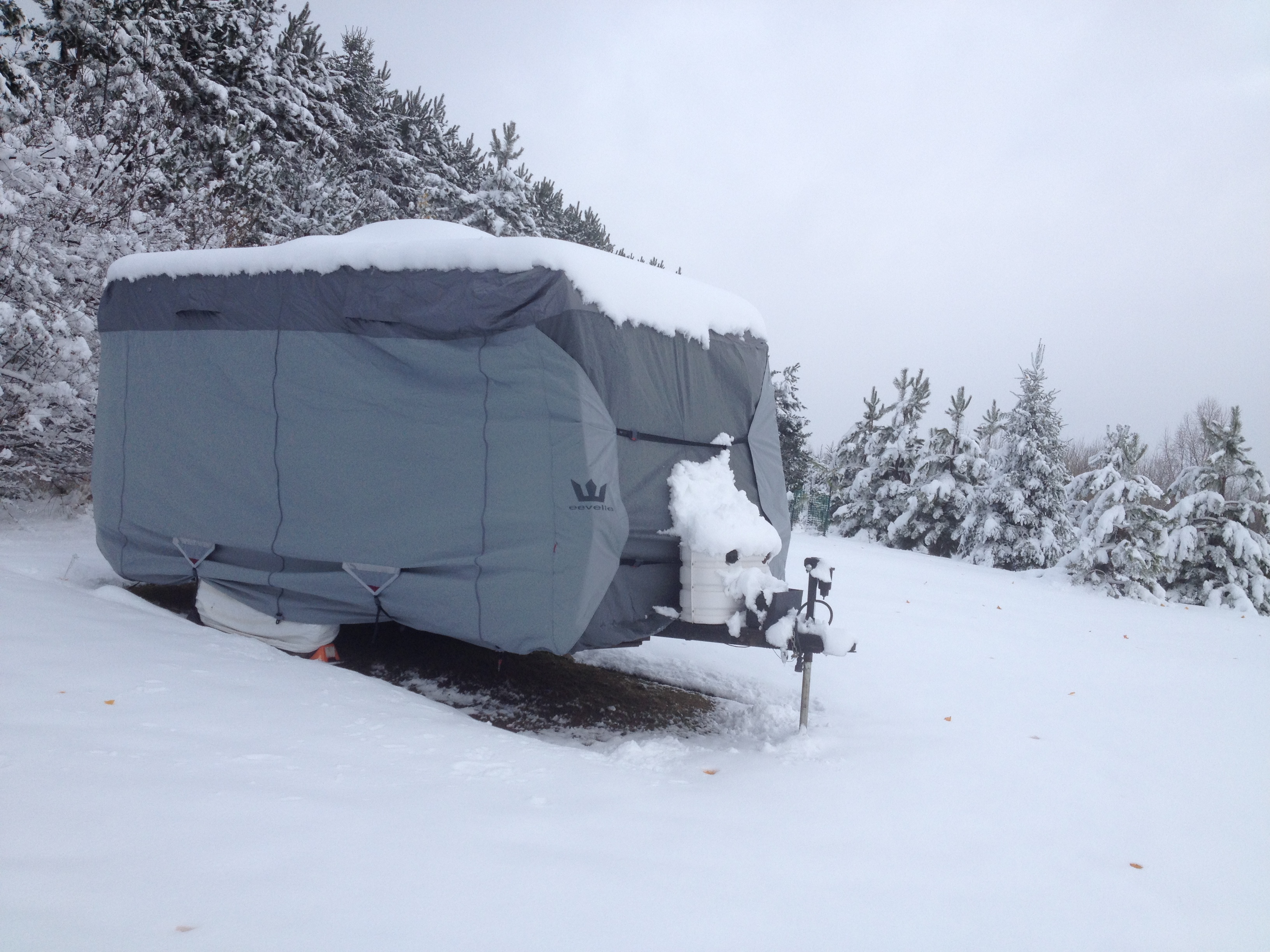 Product Photos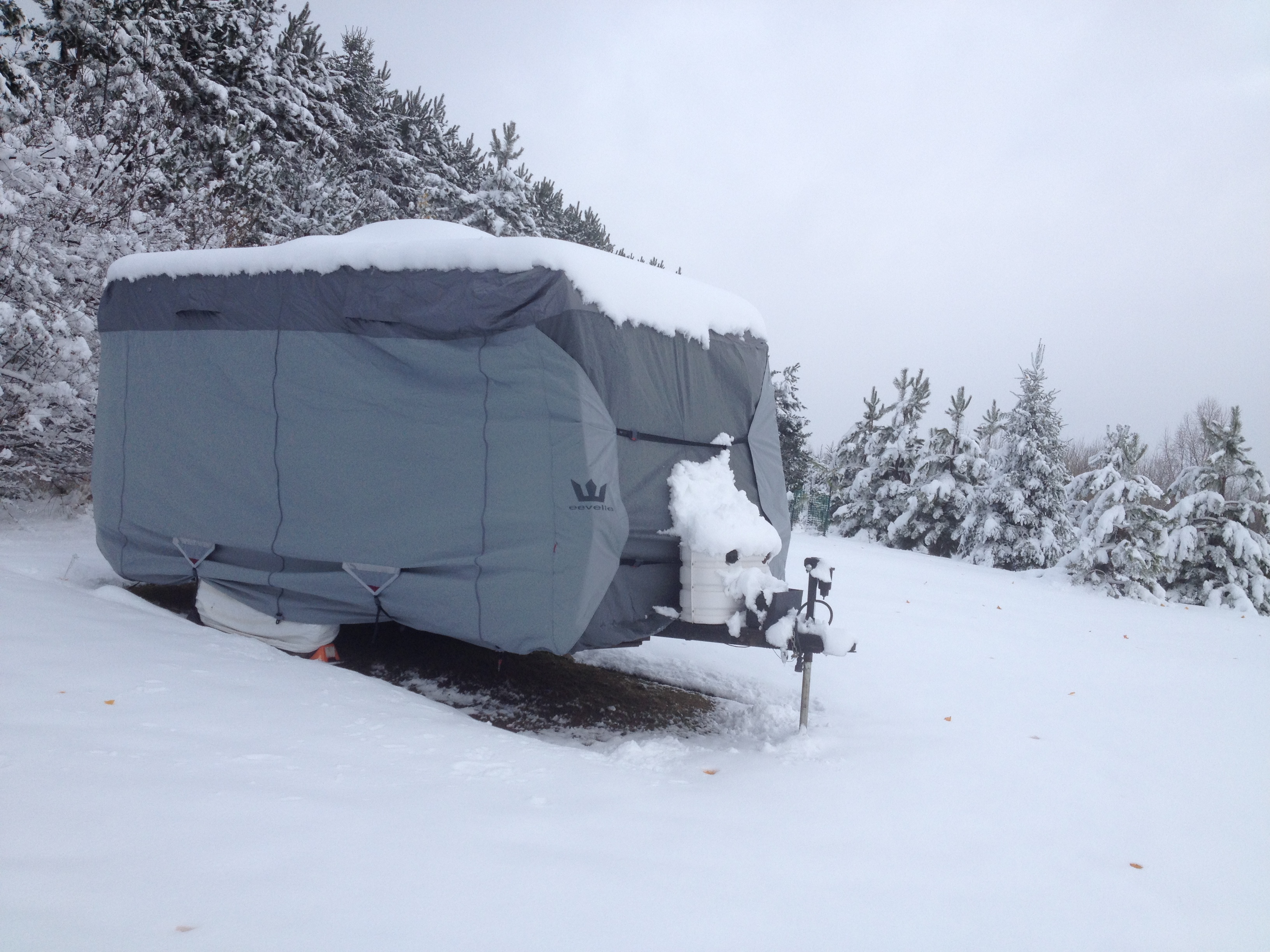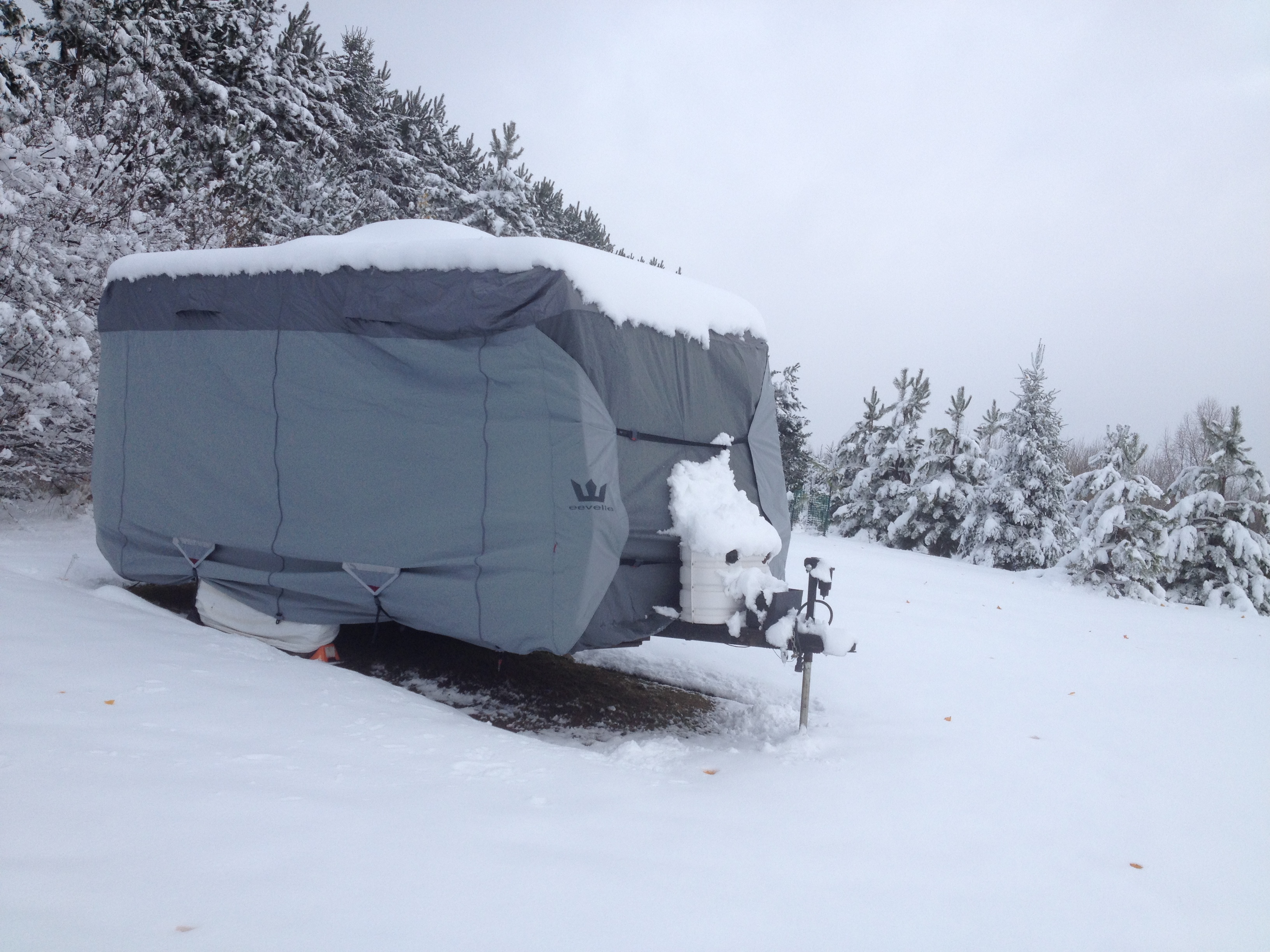 ---

SEASONS BY NATIONAL COVERS
Our Seasons brand covers are quite simply the best value on the market. They are made exclusively for National Covers and are designed to offer protection for your motorhome, trailer or camper at an economical price point. This cover has many of the features you would expect to see on higher priced models and is a great choice for an entry level cover. It will outperform and outlast many of the covers found on marketplace websites such as Amazon.
Seasons Covers Features
Designed To Protect Your Stored RV Against Nature's Harshest Elements
Manufactured From Heavy Duty Polypropylene Fabric
Features a Durable 4 Layer Roof for Additional Protection
Vent Flaps Reduce Wind Lofting and Moisture Build Up Inside the Cover
Strong Interlocking Seams
Integrated Easy-Adjusting Hold Down System
2 Year Warranty
Product Details:
Measurement Details: 390" L x 105" W x 108" H
(*Overall Length Measurement Should Include Bumper, Ladder and Spare Tire)
Weight of Cover: 42 lbs.
Warranty: 2 years
Seasons Covers Accommodate Typical RV Features and Accessories Including A/C units, Awnings, Mirrors and Ladders.
Other Information:
4 Layer Polypropylene Roof
Sewn in Vents Help to Prevent Wind Billowing
Zippered Panels on Passenger Side Allow Easy Access to All Entry Points
Adjustable Front and Rear Tension Panels to Remove Unwanted Slack
Reinforced Corners for a High Quality, Durable Fit

Front and Rear Elastic Hems Ensure a Snug Custom Fit
Anti-hit Reflective Panels for Added Safety at Night
2 Year Warranty
Color: Gray

NATIONAL COVERS IN HOUSE EMPLOYEE REVIEW
We tried the Seasons covers brand on several different RVs and are excited to offer it to our customers! The 4 layer roof feels thick and strong. The fit is very snug and it's easy to get the cover tight using the tensions flags on the front and rear. It's also convenient to have zippers that allow easy access to the entry door without ever having to take the cover off. Seasons brand really is a great cover for the price!

-Happy Shopping from The National Covers Team
OUT OF STOCK
We're Sorry, but the item you
selected is currently Out of Stock.
Please make an alternate selection.
If you need further assistance
please call 800-616-0599.
The item you have selected is currently Made To Order. Order will be changed into Made To Order.
CUSTOM PRODUCT
PLEASE NOTE: The item you selected is considered a custom product. As such, it is not eligible for a refund once the order has been placed.
If you understand and agree to this condition, and would like to continue with your purchase, click the "Agree" button below.
For assistance, please call 800.616.0599