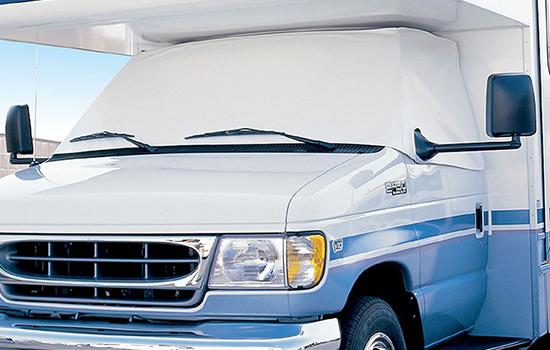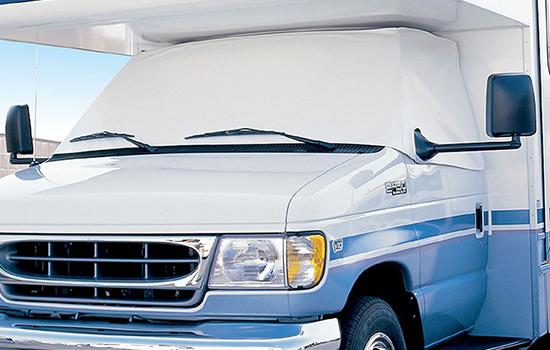 Protect your RV interior, reduce heat and create instant privacy.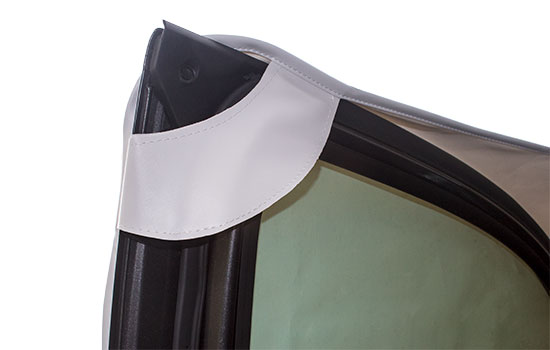 Attached simply and quickly to top of door frame. Cannot be removed with door closed.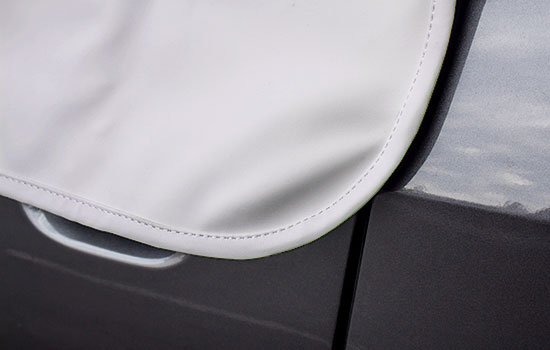 Bottom corners are held in place with sewn in magnets.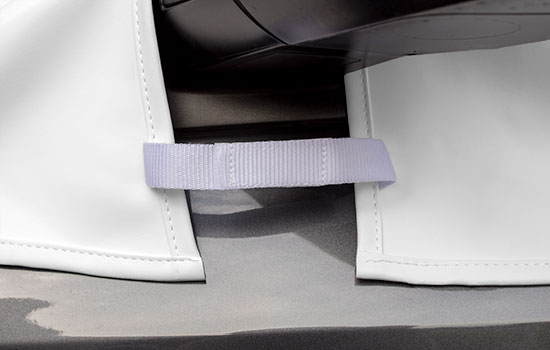 Webstraps with Velcro secure the cover around mirror arms.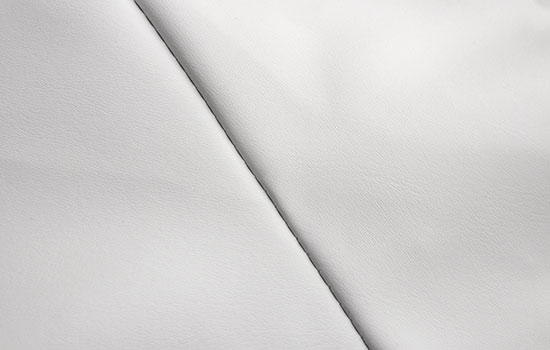 Heavy duty vinyl material is weatherproof and durable.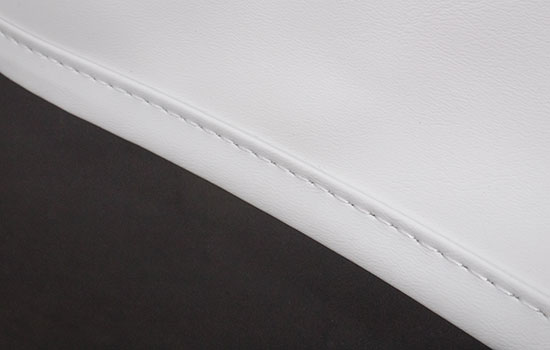 Provides extra privacy to interior of vehicle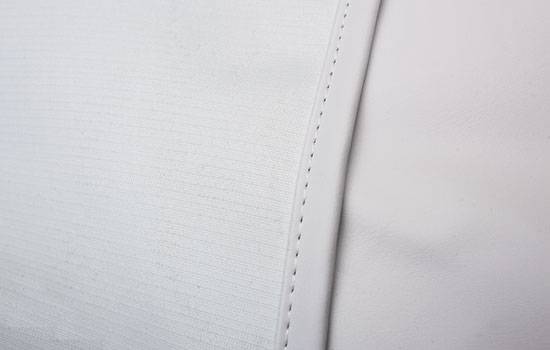 Protects vehicle interior from damaging UV rays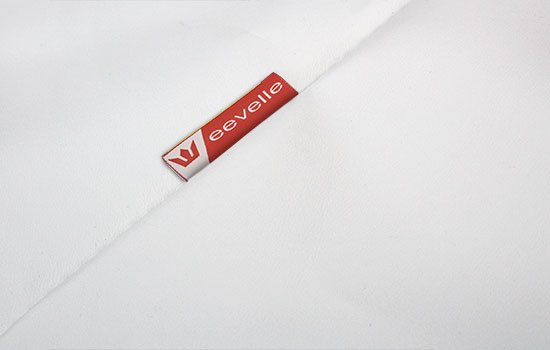 Built by Eevelle. Quality you can count on.
Product Photos
---
RV windshield covers serve 3 primary purposes: protect the interior, reduce heat buildup and provide privacy.
Protecting the interior of the RV from damaging UV rays helps keep the dash area, seats and carpet from fading and cracking. This will help preserve the original look and the value of the RV for future resale.
Another great reason to use the windshield cover is to help keep the RV cooler. Using a shade on the outside of the vehicle stops the heat before it can reach the interior of the vehicle. Interior shades are helpful, but not as efficient.
Windshield covers also provide instant privacy. While some RVs may have curtains on the inside, using a windshield cover provides an extra layer of full coverage privacy.
Get your windshield cover today and start realizing the benefits immediately.
OUT OF STOCK
We're Sorry, but the item you
selected is currently Out of Stock.
Please make an alternate selection.
If you need further assistance
please call 800-616-0599.
The item you have selected is currently Made To Order. Order will be changed into Made To Order.
CUSTOM PRODUCT
PLEASE NOTE: The item you selected is considered a custom product. As such, it is not eligible for a refund once the order has been placed.
If you understand and agree to this condition, and would like to continue with your purchase, click the "Agree" button below.
For assistance, please call 800.616.0599