Get the highest quality RV covers available today for the very best prices anywhere during our Black Friday sale. There is simply no better time to shop for RV covers and accessories!
All deals are available only while supplies last.
NOTE: YOU CAN ONLY USE 1 COUPON CODE PER PURCHASE.
HOTTEST DEALS
The best Black Friday deals are here while supplies last!
ALL SEASONS RV COVERS 65% OFF!
NO CODE NECESSARY
Take advantage of huge savings on our best-selling line of RV covers. Deal can be applied all styles and colors of Seasons RV covers.
Goldline RV propane tank covers protect from heat and UV with durable and high quality tank covers. Covers install easily and look great!
NEWEST PRODUCTS
Get the latest and greatest products for yourself or as a gift. No promo code necessary. Prices as listed.

UP TO 65% OFF WHILE SUPPLIES LAST
Our Seasons RV covers are quite simply the best value cover on the market. These RV covers are designed to offer protection for your motor home, trailer or camper at an economical price point. This RV cover has many of the features you would expect to see on higher priced models and is a great choice for an entry level cover.
Blocks 80% UV rays
Adds shade and improved sun protection
Excellent outward visibility through screen
Made in the USA
Open weave mesh for clear visibility and air flow
TOP SELLERS
You can't go wrong with our best-selling products. No promo code necessary. Prices as listed.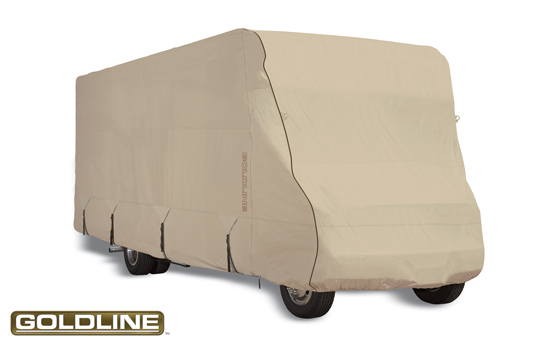 Goldline is designed to outperform every other cover on the market in all critical categories of RV cover protection. Goldline RV covers are made from top-of-the-line marine grade fabric that is 100% waterproof so your RV is always protected from the harshest elements.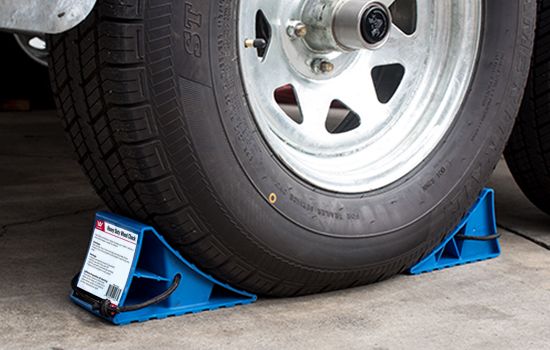 Eevelle's heavy-duty RV wheel chocks are designed to keep your vehicle in place so you can re-hitch with ease and confidence. The built in traction grippers create maximum friction between the tire and parking surface. Wheel chocks are a must-have addition to any outdoor recreational vehicle.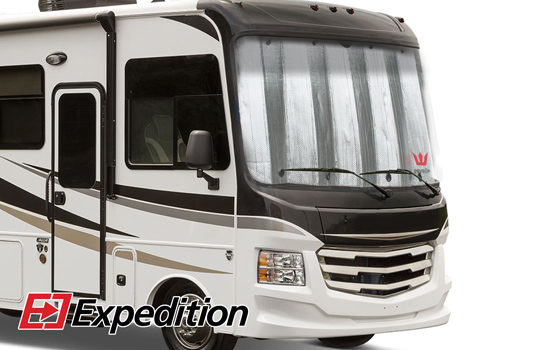 Our Sun Shade is made with special high-density foam which has excellent insulation properties, and laminated between two layers of Mylar. The outer layer is Mylar with an aluminized coating, which reflects UV rays. The inside layer is plain Mylar, which adds rigidity and protects the middle foam layer.