Get the highest quality RV covers available today for the very best prices anywhere with our Black Friday holiday guide. There is simply no better time to shop for RV covers and accessories!
All products and deals are available only while supplies last.
USE CODE PROMO40 TO GET 40% OFF YOUR ORDER
PLUS FREE SHIPPING SITEWIDE!
HOTTEST PRODUCTS OF 2021
The Holidays are rapidly approaching and we've put together a curated list of the best and hottest products of 2021 based on sales and customer feedback. You simply can't go wrong with any of these covers.
BLACK FRIDAY DEAL: SAVINGS UP TO $200.00
Great protection and at even better price.
STARTING AT $234.99
POPULAR ADD-ONS AND ACCESSORIES
Take your order to the next level with our collection of high-quality add-ons and accessories hand-selected to complement our featured products.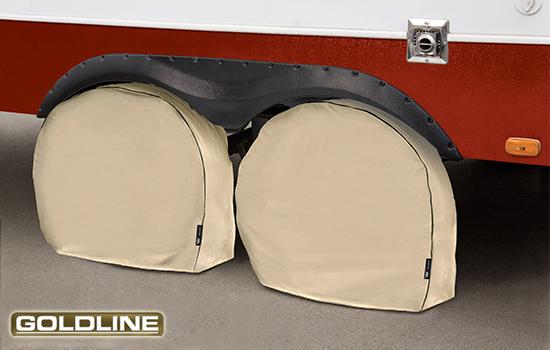 Retail: $116.99
Your Price: $69.99
You Save: $47.00
Goldline wheel covers are designed with Marinex marine-grade fabric to provide all-weather protection. Each set of wheel covers is made from the same fabric as our Goldline RV Covers and will match beautifully with your Goldline RV cover.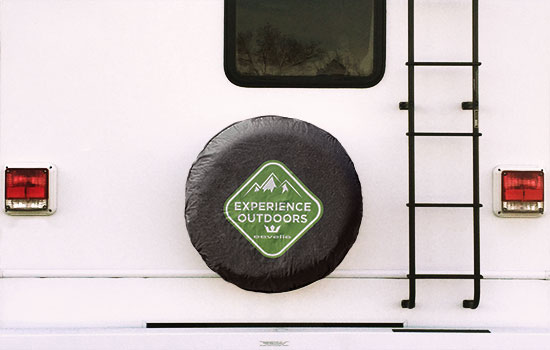 Retail: $18.99
Your Price: $10.99
You Save: $8.00
Improve the look of your RV with a spare cover from Eevelle. This attractive cover not only makes your RV look better, it protects your tire from damaging UV rays. It also keeps your tire clean and ready in the event you need to change it.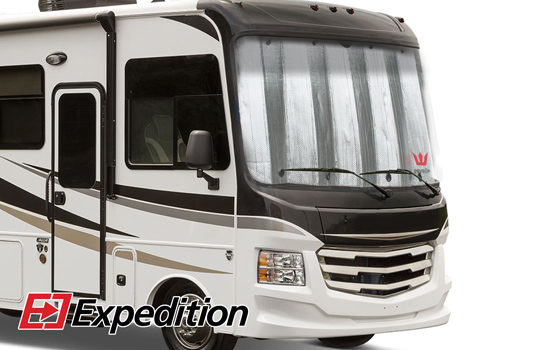 Retail: $116.99
Your Price: $69.99
You Save: $47.00
Our Sun Shade is made with special high-density foam which has excellent insulation properties, and laminated between two layers of Mylar. The outer layer is Mylar with an aluminized coating, which reflects UV rays. 
FEATURED PRODUCT LINE
This year our team of outdoor experts had the opportunity to feature one product line of their choice. We hope you enjoy!

PREMIUM QUALITY AT AN AFFORDABLE PRICE
Our Seasons RV covers are quite simply the best value cover on the market. These RV covers are designed to offer protection for your motor home, trailer or camper at an economical price point. This RV cover has many of the features you would expect to see on higher priced models and is a great choice for an entry level cover.
Blocks 80% UV rays
Adds shade and improved sun protection
Excellent outward visibility through screen
Made in the USA
Open weave mesh for clear visibility and air flow