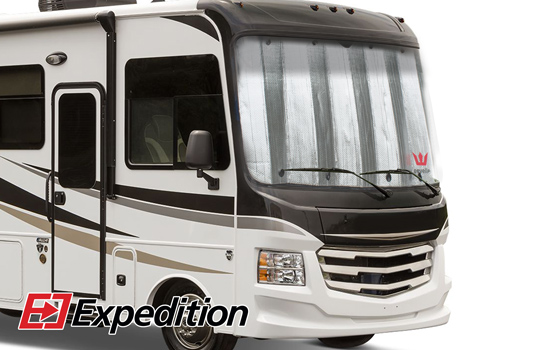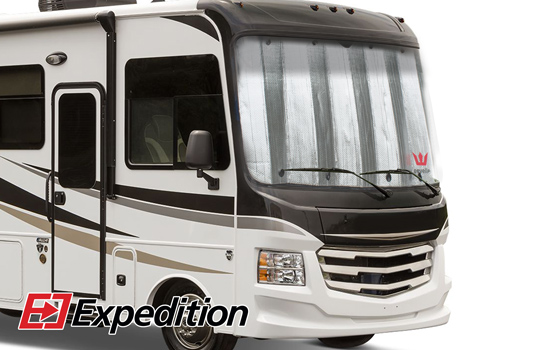 Protect your RV interior, reduce heat and create instant privacy.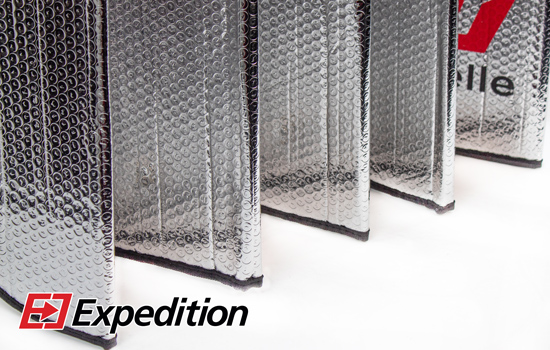 Easy folding and storage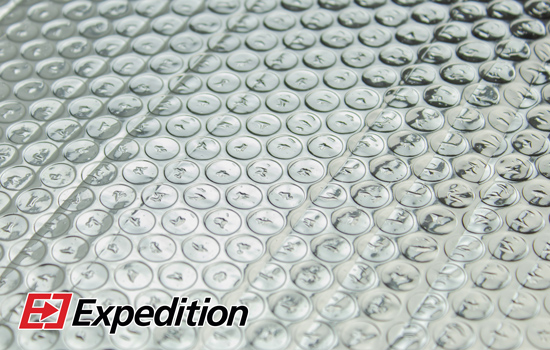 Made with high quality reflective material to reduce heat penetration.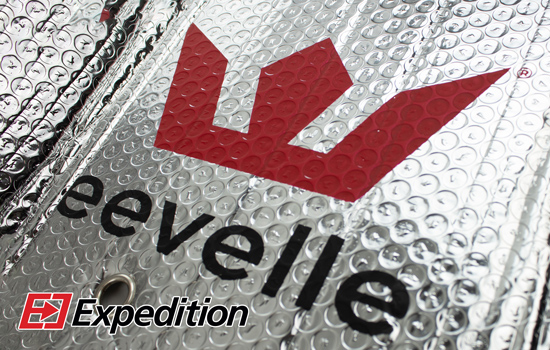 Built by Eevelle. Quality you can count on.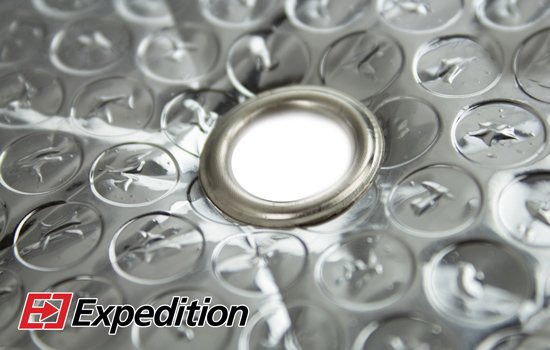 Reinforced rings for suction cup placement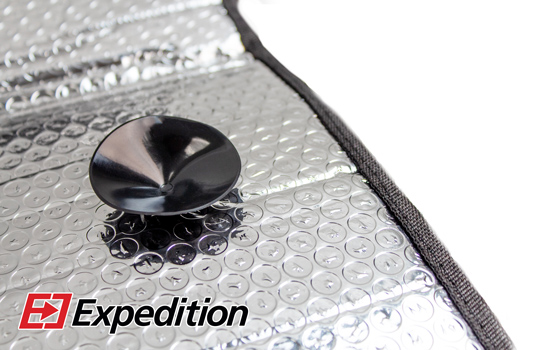 Suction cups stick to the windshield for a tight fit.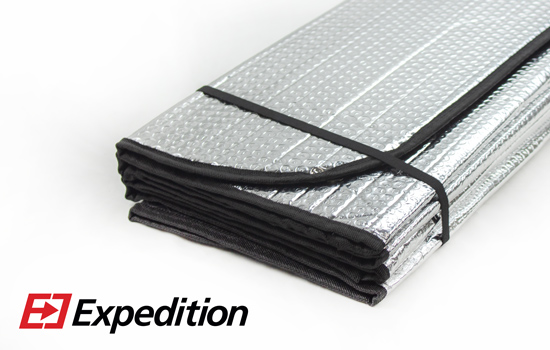 Folds up and stores easily with a built-in elastic straps
Product Photos
---
The Expedition Class A RV Windshield Sun Shade is made with special high-density foam which has excellent insulation properties, and laminated between two layers of Mylar. The outer layer is Mylar with an aluminized coating, which reflects UV rays. The inside layer is plain Mylar, which adds rigidity and protects the middle foam layer. These three layers work together to provide the best heat and UV reflection, insulate against heat, and withstand numerous folding and rolling while maintaining rigidity to hold it's shape while on the windshield.
Expedition RV Windshield Sun Shade Features
Windshield shade reduces interior temperatures
Tailored for a perfect fit for your Class A RV
The internal layer insulates against heat while harmful UV rays bounce off the reflective metallic surface
Prevents cracks in your dash and interior fading
Rolls up and stores easily with a built-in elastic strap
Easy to install and easy to maintain
OUT OF STOCK
We're Sorry, but the item you
selected is currently Out of Stock.
Please make an alternate selection.
If you need further assistance
please call 800-616-0599.
The item you have selected is currently Made To Order. Order will be changed into Made To Order.
CUSTOM PRODUCT
PLEASE NOTE: The item you selected is considered a custom product. As such, it is not eligible for a refund once the order has been placed.
If you understand and agree to this condition, and would like to continue with your purchase, click the "Agree" button below.
For assistance, please call 800.616.0599