Winter is on the way which means now is the time to make sure you have a cover to protect your travel trailer. However, it cannot just be any cover, it has to be a cover that is designed for your rig, fits properly, and is well made.
Finding the best RV cover for winter is one of the most important investments to make for your travel trailer. There are many manufacturers selling camper covers, and your choices can become overwhelming. There are certain features to look for when buying a travel trailer cover to ensure you are getting the best winter protection for your RV.
WEATHER RESISTANCE
 You are buying a travel trailer cover to protect the RV from harsh weather conditions, so it is imperative that you choose one that will hold up strong against water and UV rays. When searching for the right RV winter cover, make sure that it is waterproof and has a UV protective coating so it will not degrade in the sun. UV rays will fade the color of your RV, dry out the paint, and crack the roof. National RV Covers carries brands that are waterproof and have our patented Durapel™ coating technology for rain and UV protection.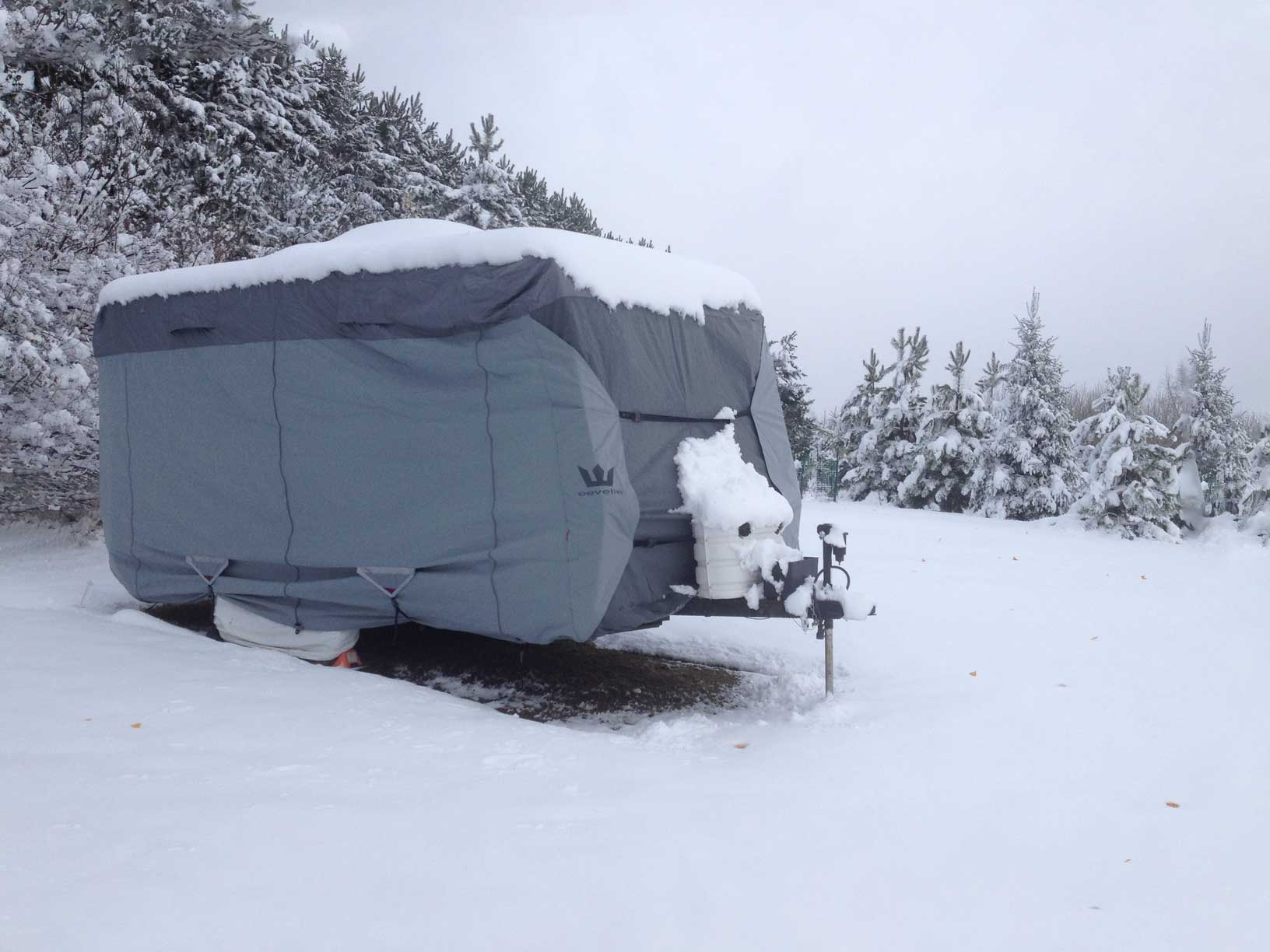 QUALITY FABRIC
Travel trailer cover fabric must be tough to withstand being outdoors month after month. It also has to be strong just to hold up against its own weight. Find an RV cover that is made using 300 or 600 denier filament polyester marine grade fabric so you can trust that it will last many years. National RV Covers uses Marinex boat fabric that doesn't break down and fall apart.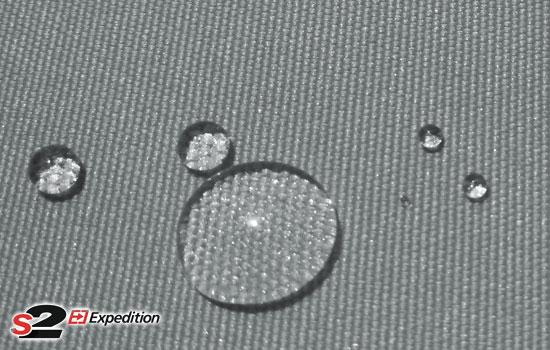 CUSTOM FIT  
Fit is one of the most important aspects of a great travel trailer cover because a snug fit ensures superior coverage and protection. Imagine if your RV winter cover is not the right size for your RV and it blows askew after the first big storm. Your camper cover will not do much in the way of protecting your RV if it isn't staying on properly. National RV Covers is one of the only suppliers that offer their camper covers in 2-foot increment sizing to offer a custom-like fit without custom prices. Our S2 Expedition RV cover has adjustable full-length tension panels in the front and rear to make sure the cover fits snugly.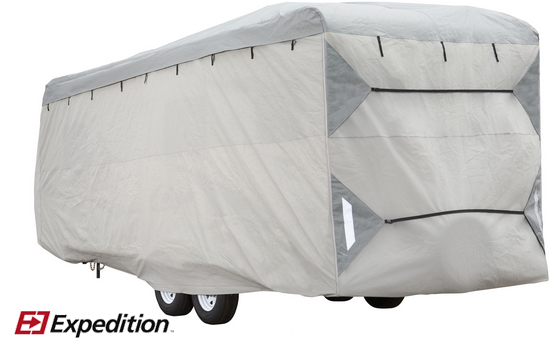 QUALITY CRAFTSMANSHIP 
Look for innovations in product design and craftsmanship that will give your camper cover longevity and superior protection for your RV. Does your travel trailer cover have double stitching for ultimate durability? Is it made with the best outdoor fabric? When it comes to RV cover craftsmanship, there are design features to look for that promote a long-lasting investment in a cover. For example, at National RV Covers we offer proprietary Endurance Roof Straps™ that help support the weight of the cover so it lasts many years.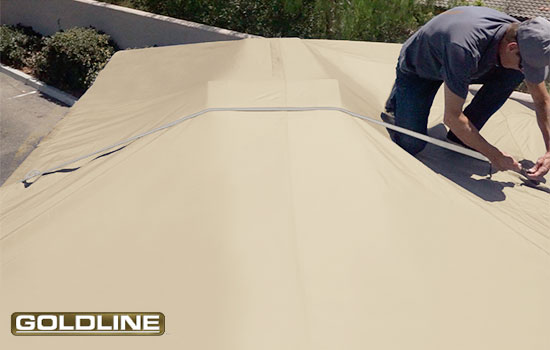 EASE OF USE 
If your RV winter cover is complicated and difficult to put on and take off, you are never going to want to use it. Before you choose a camper cover for winter protection, make sure it is easy to install and offers the ability to access your RV even when the cover on. National RV Covers features full-length zippered panels with anti-scratch sleeves to all for easy access to all entry points without having to remove the entire cover.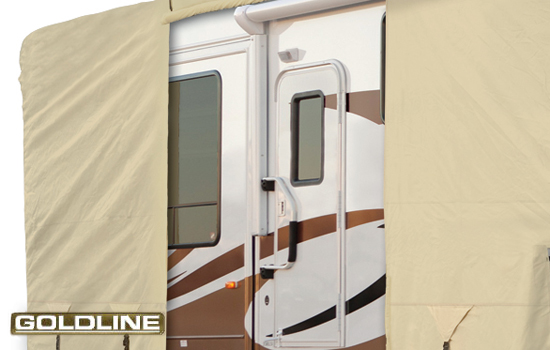 WARRANTY 
Does your RV cover company offer a good warranty to cover you in case you spent hundreds on a travel trailer cover and it disintegrates after a year? When purchasing a product, one never anticipates that it will not last many years, but there are bad apples in every batch. Make sure before you buy your travel trailer cover that it comes with a one year replacement warranty. National RV Covers offers up to a 5 year warranty because we stand behind the products we sell.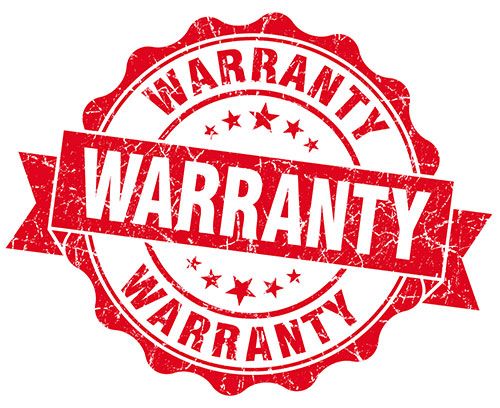 Protect your investment and keep your rig in traveling shape with a camper cover for winter. The winter snow is one of the most important things to keep off your RV because of its weight and the damage that can be caused from freeze and thaw conditions. When water puddles in gaps and seams on the RV roof and then freezes, the pressure of that expanding water will attack sealants and begin to loosen, creating channels for water to enter the RV. National RV Covers offers five quality RV cover brands to protect your camper year-round.