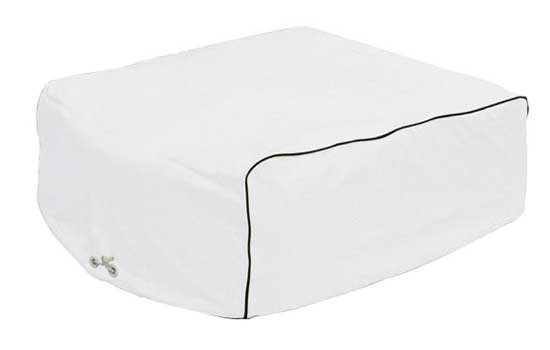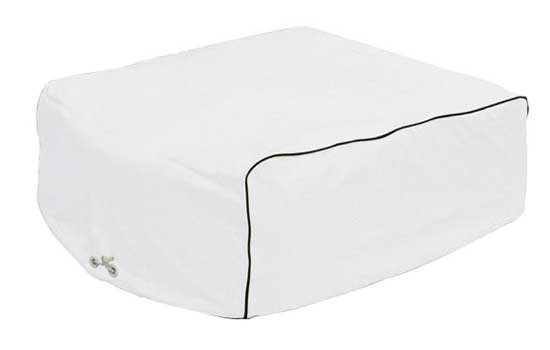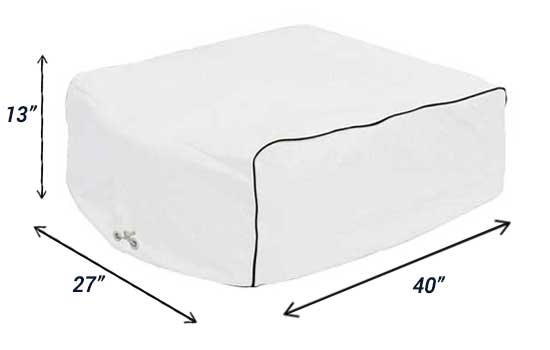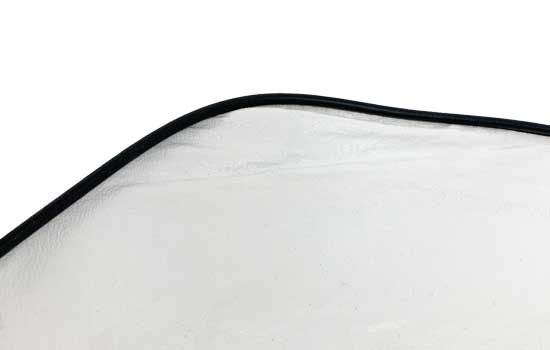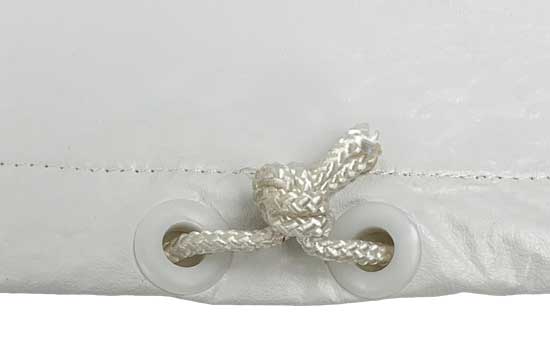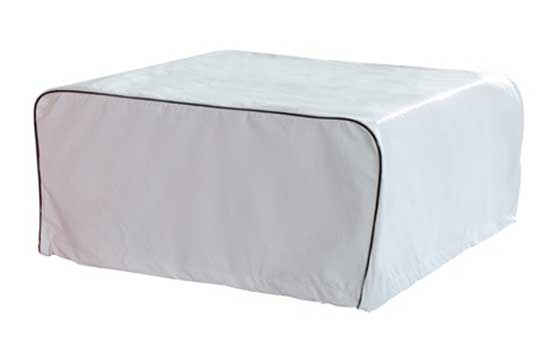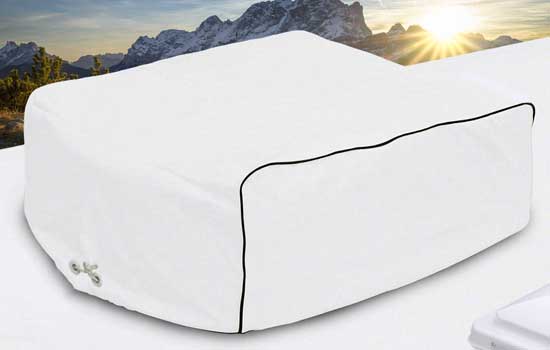 Product Photos
---
A Coleman RV air conditioning unit is a big investment that can cost hundreds of dollars. Therefore, you want to make it last as long as possible. Take good care of your RV AC unit with the high-quality Vinyl Air Conditioner Cover by Eevelle. Without a cover on your air conditioning unit, it is exposed to harsh UV rays, rain, and snow that will damage it. Making sure you always cover your AC unit also protects it from falling leaves, dirt, and other debris. The Eevelle RV AC cover is made from heavy-duty vinyl on the outside and soft fleece on the inside so you can ensure protection of your valuable air conditioner. Reinforced nylon threading creates water-resistant seams. Easy-on, easy-off installation and a drawstring trim are built in to your cover to make sure it will stay on even in gusty winds.

Color: White
OUT OF STOCK
We're Sorry, but the item you
selected is currently Out of Stock.
Please make an alternate selection.
If you need further assistance
please call 800-616-0599.
The item you have selected is currently Made To Order. Order will be changed into Made To Order.
CUSTOM PRODUCT
PLEASE NOTE: The item you selected is considered a custom product. As such, it is not eligible for a refund once the order has been placed.
If you understand and agree to this condition, and would like to continue with your purchase, click the "Agree" button below.
For assistance, please call 800.616.0599