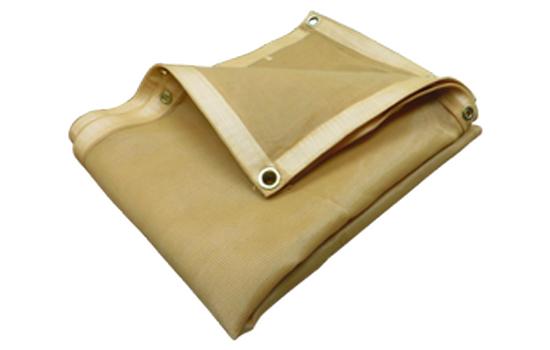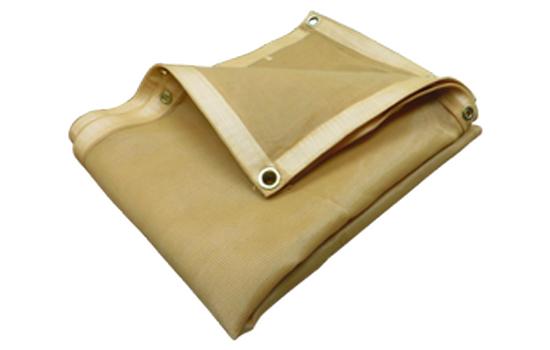 1200 Denier Heavy-Duty Polyethylene - Available in Tan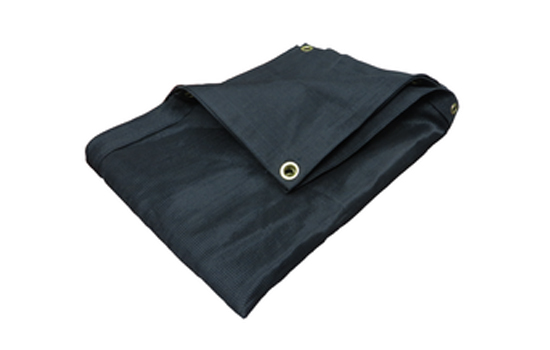 1200 Denier Heavy-Duty Polyethylene - Available in Black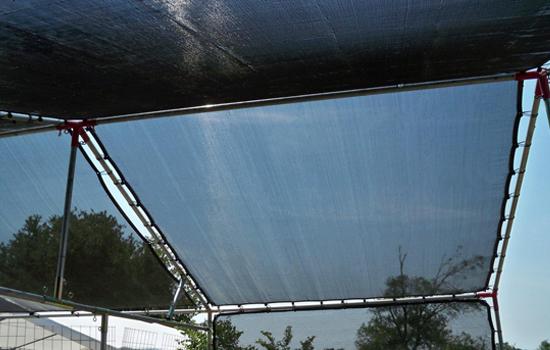 Provides up to 73% shade protection and 27% light allowance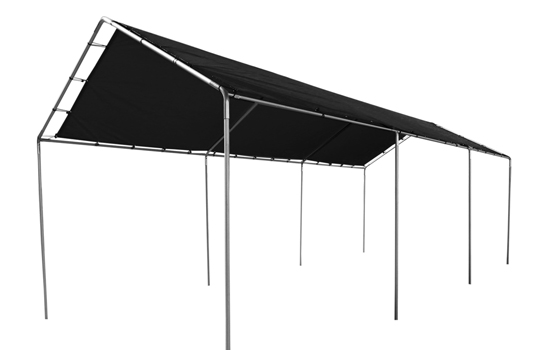 Perfect for canopies when barbecuing, camping or spending a day by the water
Product Photos
---

Mesh Shade Poly Tarp
Mesh tarps differ from other poly tarps due to their "filtering" quality. These tarps provide up to 73% shade protection and 27% light allowance, so air and water can easily pass through. Our mesh tarps are made of heavy-duty 6 oz. per square yard polyethylene. Aluminum grommets are found every 18 inches around the perimeter of the tarp with reinforced edges and corners. Each mesh tarp has also been specially treated for UV protection and mildew resistance.
Perfect for camping, gazebos, gardens or creating shade around the patio.
MS Poly Tarp Features:
Full UV protection
Mildew resistant
Acid & mildew resistant
Heavy-duty polypropylene
12 x 14 Mesh Count
1200 Denier
18" tie down / grommet spacing around tarp edge
6 oz per square yard
Hemmed & Rope Reinforced Edges
73% Shade with 27% Light Allowance
MS Poly Tarp Sizes Available:
Sizes:
6' Long x 8' Wide Tarp (Finished Size: 5'6" x 7'6")
6' Long x 12' Wide Tarp (Finished Size: 5'6" x 11'6")
8' Long x 10' Wide Tarp (Finished Size: 7'6" x 9'6")
12' Long x 12' Wide Tarp (Finished Size: 11'6" x 11'6")
OUT OF STOCK
We're Sorry, but the item you
selected is currently Out of Stock.
Please make an alternate selection.
If you need further assistance
please call 800-616-0599.
The item you have selected is currently Made To Order. Order will be changed into Made To Order.
CUSTOM PRODUCT
PLEASE NOTE: The item you selected is considered a custom product. As such, it is not eligible for a refund once the order has been placed.
If you understand and agree to this condition, and would like to continue with your purchase, click the "Agree" button below.
For assistance, please call 800.616.0599