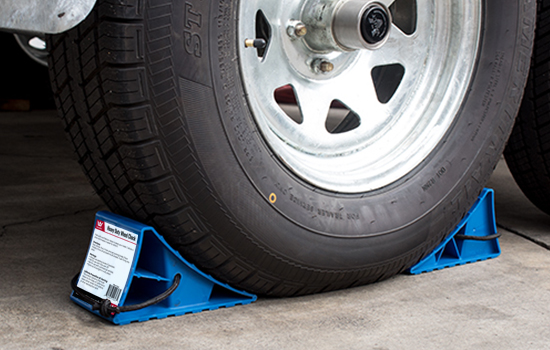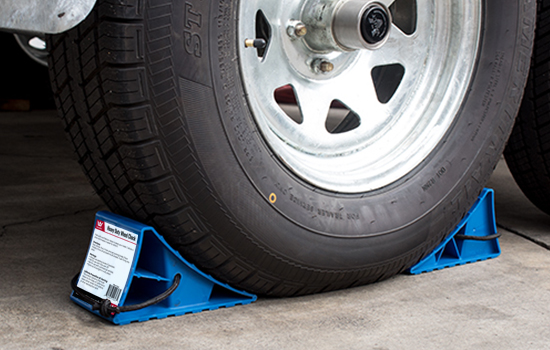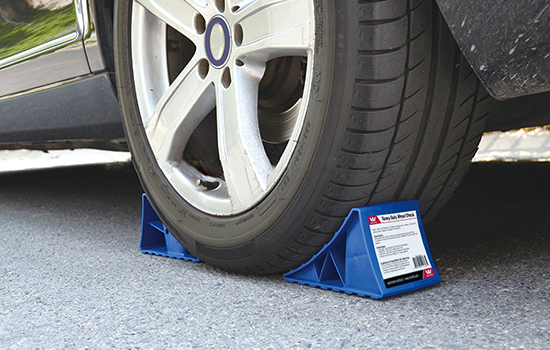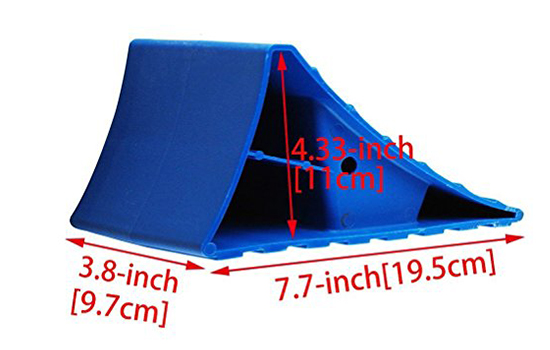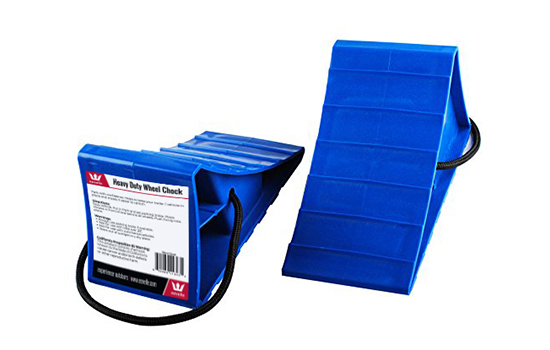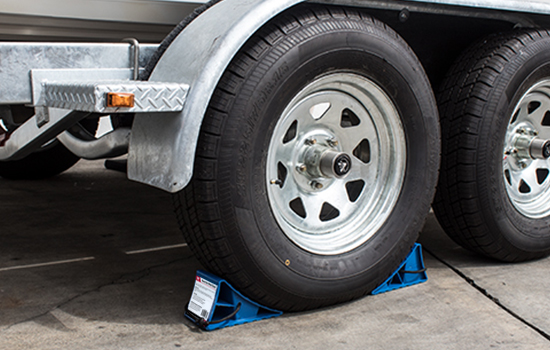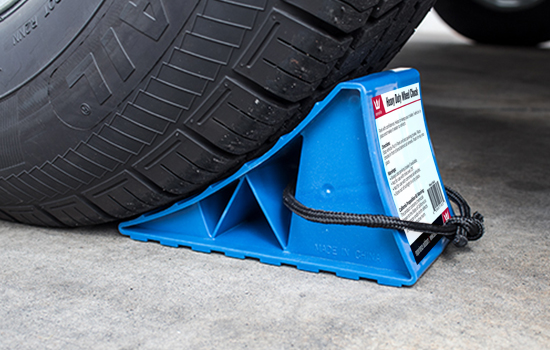 Product Photos
---
Safety is paramount when large motor vehicles are parked. To prevent accidents from happening while parking your RV, trailer, or truck, or car, it is important to use wheel chocks for RVs. Eevelle's heavy-duty RV wheel chocks are designed to keep your vehicle in place so you can re-hitch with ease and confidence. The built in traction grippers create maximum friction between the tire and parking surface. The attached rope is a bonus feature providing easy placement and removal. Wheel chocks are a must-have addition to any outdoor recreational vehicle.
Directions:
Stop vehicle. Put in park and set parking brake. Place RV wheel chocks in front of and behind all wheels. Push firmly into place.
Always use parking brake if available
Not for use with tires over 26"
Not for use with commercial vehicles
Store out of sunlight in a dry place
OUT OF STOCK
We're Sorry, but the item you
selected is currently Out of Stock.
Please make an alternate selection.
If you need further assistance
please call 800-616-0599.
The item you have selected is currently Made To Order. Order will be changed into Made To Order.
CUSTOM PRODUCT
PLEASE NOTE: The item you selected is considered a custom product. As such, it is not eligible for a refund once the order has been placed.
If you understand and agree to this condition, and would like to continue with your purchase, click the "Agree" button below.
For assistance, please call 800.616.0599