Aerolite RV, Trailer and Camper Covers at National RV Covers
Need an Aerolite RV Cover? National RV Covers has you covered. We are your best source for Aerolite covers for RVs, campers and trailers! Our covers are built for durability and fit and come in a wide variety of styles. Ensure your Aerolite lasts for years to come by protecting it with the perfect cover.
Please call us if you need help selecting your Aerolite RV cover, trailer cover or camper cover. Our US-based team of Aerolite cover experts is always happy to help! You can contact National Covers at: 800-616-0599.

Aerolite RV Covers
We carry a wide variety of high quality, durable Aerolite covers for RVs, campers and trailers. Select a cover category to shop our selection.
Aerolite Facts
Billed as the original ultra-lite travel trailer, the Aerolite brand products were launched to the public in 1996. Aerolite has produced a variety of towable and fifth wheel travel trailers ranging from 16 to 35 feet in length. Providing well-balanced aerodynamics and weight saving technology, Aerolite travel trailers also offer excellent comfort. The Aerolite line of trailers is a product of Dutchmen Manufacturing.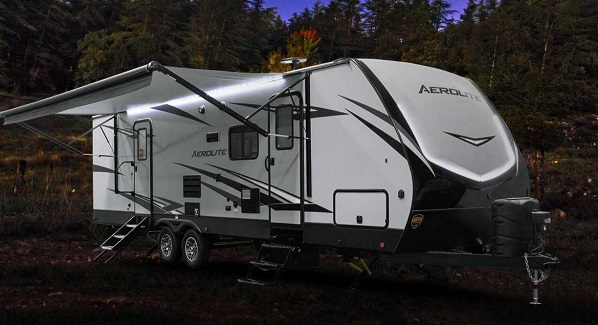 Aerolite Info
Aerolite, Dutchmen RV: The top RV debut of the year, Aerolite celebrates its 21st anniversary with travel trailers boasting the height of smart design and comfortable on-the-go living. Crowned ceilings provide plenty of living space with the most headroom - six to eight inches more than any RV on the market.