Alaskan RV, Trailer and Camper Covers at National RV Covers
Need an Alaskan RV Cover? National RV Covers has you covered. We are your best source for Alaskan covers for RVs, campers and trailers! Our covers are built for durability and fit and come in a wide variety of styles. Ensure your Alaskan lasts for years to come by protecting it with the perfect cover.
Please call us if you need help selecting your Alaskan RV cover, trailer cover or camper cover. Our US-based team of Alaskan cover experts is always happy to help! You can contact National Covers at: 800-616-0599.

Alaskan RV Covers
We carry a wide variety of high quality, durable Alaskan covers for RVs, campers and trailers. Select a cover category to shop our selection.
Alaskan Facts
After building a truck camper for a three-month stay in Alaska, R.D. Hall first sold the Alaskan products publicly in 1958. The Alaskan truck campers were the first on the market to feature a pop-up roof that could be raised and lowered hydraulically. Through the years as the truck campers underwent improvements to functionality and comfort, Alaskan products remained popular among camping enthusiasts.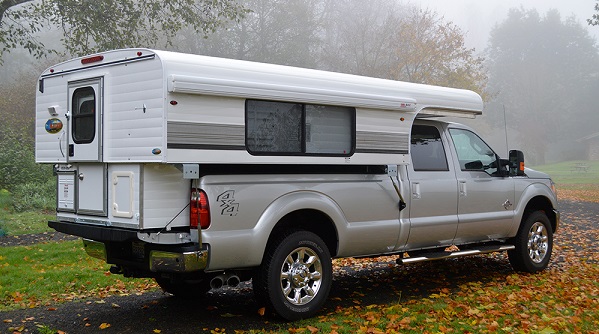 Alaskan Info
Since the early 1950's Alaskan Camper has been building the only hard-sided, telescopic truck camper. The original idea was to give campers the comforts of home, protection from the elements and a low-profile for a safer, more comfortable driving experience along with better gas mileage. The early Alaskan Campers were raised with a manual hydraulic hand pump. In the late 1980s a pushbutton electric pump replaced the manual version. Alaskan Truck Camper has set the bar for quality in the industry for the last 60+ years. They never sacrifice quality to save money or compromise on the quality of materials or workmanship. Truck camping is a great way to travel and with the Alaskan Truck Camper you can get off the highway and access remote spots.