Allegro RV, Trailer and Camper Covers at National RV Covers
Need an Allegro RV Cover? National RV Covers has you... covered. We are your best source for Allegro covers for RVs, campers and trailers! Our covers are built for durability and fit and come in a wide variety of styles. Ensure your Allegro lasts for years to come by protecting it with the perfect cover.
Please call us if you need help selecting your Allegro RV cover, trailer cover or camper cover. Our US-based team of Allegro cover experts is always happy to help! You can contact National Covers at: 800-616-0599.

Allegro RV Covers
We carry a wide variety of high quality, durable Allegro covers for RVs, campers and trailers. Select a cover category to shop our selection.
Allegro Facts
Built under Tiffin Motorhomes, the Allegro brand began humbly in 1972 as a business that built two a day. Originally building Class C motorhomes, Allegro currently builds a wide range of Class A recreational vehicles ranging up to almost 45 feet in length. Allegro motorhomes are built to be top-of-the-line vehicles constructed on sturdy chassis frames. There attention to practicality with abundant storage is a trademark.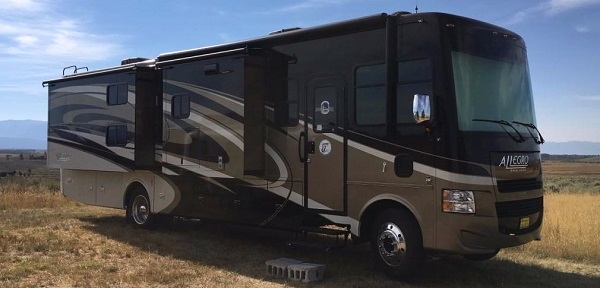 Allegro Info
Tiffin's line of Class A Allegro coaches brings you new ways to conquer the road. Luxury meets craftsmanship in every detail of their Class A models. From the affordability of the Open Road Allegro to the spaciousness of the Bus, Tiffin is committed to your RV experience.