Avion RV, Trailer and Camper Covers at National RV Covers
Need an Avion RV Cover? National RV Covers has you covered. We are your best source for Avion covers for RVs, campers and trailers! Our covers are built for durability and fit and come in a wide variety of styles. Ensure your Avion lasts for years to come by protecting it with the perfect cover.
Please call us if you need help selecting your Avion RV cover, trailer cover or camper cover. Our US-based team of Avion cover experts is always happy to help! You can contact National Covers at: 800-616-0599.

Avion RV Covers
We carry a wide variety of high quality, durable Avion covers for RVs, campers and trailers. Select a cover category to shop our selection.
Avion Facts
A company originally founded in 1955 as Romany Coach, hitch and fifth wheel trailer builder Avion were designed for high durability and comfort. Truck campers were also produced by Avion Durante briefly during the 1960s mimicking the style of the trailers. Avion's use of aluminum, aircraft-like construction in trailer construction was believed by some to be similar to the popular Airstream brand products. Lawsuits from Airstream were brought against Avion on that basis but the conclusion never proven in court. After 47 years, Avion concluded production of trailers after the 2002 model year.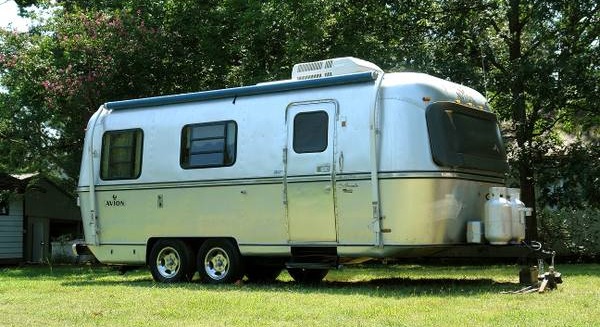 Avion Info
Designed with quality in mind, many vintage Avion campers are still on the road today. With an exterior of anodized aluminum, vintage Avion campers are easily recognizable and attract attention wherever they go.