Bounder RV, Trailer and Camper Covers at National RV Covers
Need an Bounder RV Cover? National RV Covers has you... covered. We are your best source for Bounder covers for RVs, campers and trailers! Our covers are built for durability and fit and come in a wide variety of styles. Ensure your Bounder lasts for years to come by protecting it with the perfect cover.
Please call us if you need help selecting your Bounder RV cover, trailer cover or camper cover. Our US-based team of Bounder cover experts is always happy to help! You can contact National Covers at: 800-616-0599.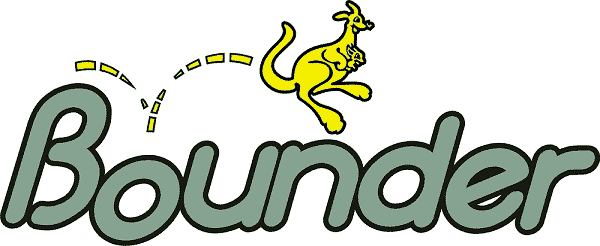 Bounder RV Covers
We carry a wide variety of high quality, durable Bounder covers for RVs, campers and trailers. Select a cover category to shop our selection.
Bounder Facts
A brand named from a suggestion of a journalist, Fleetwood Enterprises built the first Bounder motorhome in 1985. between 20.5 and 40 feet in length, Bounder Class A motorhomes providing a choice of gasoline or diesel engines. The Bounder line of recreational vehicles has continued to be a popular motorhome for campers and vacationing families.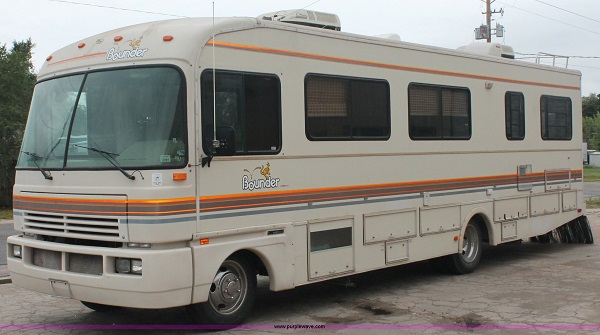 Bounder Info
With the 2019 Fleetwood Bounder, it's easy to fully enjoy your family time with a comfortable place to stay and everything you need on hand. That's because this Class A Gas motorhome was designed with all your necessities onboard, like a Hide-A-Loft™ drop-down queen bed, Illumaplex® electronics house control system, and a full list of satisfying features to make you feel right at home. For 2019, you'll find modern interiors, from the wall art to the cabinetry, as well as contemporary exterior paint colors and increased chassis sizes. It's no wonder Bounder continues to be one of America's best-selling Class A Gas motorhomes.