Casita RV, Trailer and Camper Covers at National RV Covers
Need a Casita RV Cover? National RV Covers has you covered. We are your best source for Casita covers for RVs, campers and trailers! Our covers are built for durability and fit and come in a wide variety of styles. Ensure your Casita lasts for years to come by protecting it with the perfect cover.
Please call us if you need help selecting your Casita RV cover, trailer cover or camper cover. Our US-based team of Casita cover experts is always happy to help! You can contact National Covers at: 800-616-0599.

Casita RV Covers
We carry a wide variety of high quality, durable Casita covers for RVs, campers and trailers. Select a cover category to shop our selection.
Casita Facts
In the business of producing travel trailers since 1981, Casita has remained purposeful in creating economical but capable recreational vehicles. Ranging from 13 to 17 feet in length, the travel trailers sold by Casita features well-insulated cabins as well as lightweight, aerodynamic design maximizing fuel economy while being towed. The travel trailers of Casita are built on steel frame around a fiberglass shell. Casita trailers can sleep up to 6 occupants with some models also providing a king-sized bed.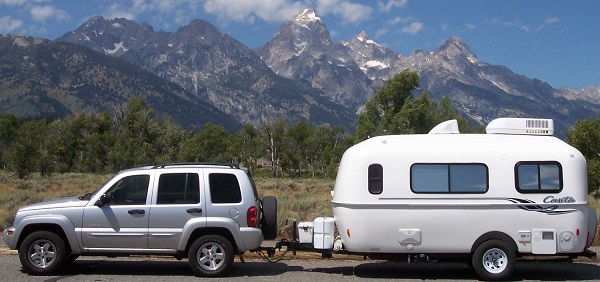 Casita Info
You deserve a travel experience that is better than what any other RV has to offer. And that is just what Casita gives you! With superior handling, a waterproof fiberglass body, ultra durable frame, user-friendly design, and endless customizable features, you are free to travel anywhere and not be restricted to the typical camping experience! Your memories are meant to last and so should your trailer! Casita travel trailers are built smarter, built better and, most importantly, built with care. Know that our long lasting, high value retaining, travel trailers, allow you to build new quality memories year after year without the headaches of a typical RV!