Cedar Creek RV, Trailer and Camper Covers at National RV Covers
Need a Cedar Creek RV Cover? National RV Covers has you covered. We are your best source for Cedar Creek covers for RVs, campers and trailers! Our covers are built for durability and fit and come in a wide variety of styles. Ensure your Cedar Creek lasts for years to come by protecting it with the perfect cover.
Please call us if you need help selecting your Cedar Creek RV cover, trailer cover or camper cover. Our US-based team of Cedar Creek cover experts is always happy to help! You can contact National Covers at: 800-616-0599.

Cedar Creek RV Covers
We carry a wide variety of high quality, durable Cedar Creek covers for RVs, campers and trailers. Select a cover category to shop our selection.
Cedar Creek Facts
A brand created by Forest River Incorporated in 1999, Cedar Creek has developed travel trailer and fifth wheel trailers suited for comfortable vacation trips. The hitch-towed travel trailers built by Cedar Creek ranged between 26 and 40 feet in length while fifth wheel lengths extend to 41 feet. Cedar Creek is identified for the use of an aluminum superstructure.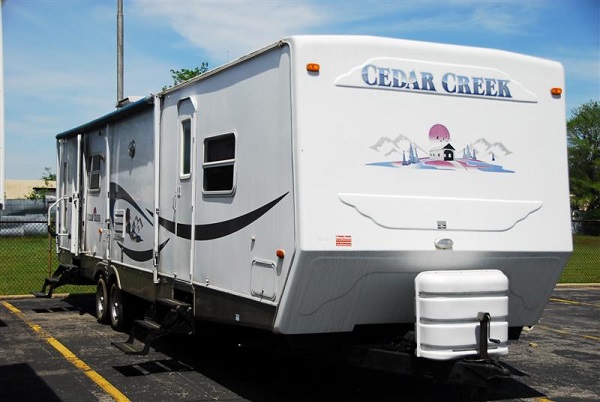 Cedar Creek Info
Cedar Creek is dedicated to enhancing the joy of the outdoors and your peace of mind, by building better quality recreational vehicles designed to withstand rugged road conditions and extreme temperatures. When the destination, not the journey is your dream, consider an RV designed with you in mind.