Dutchmen RV, Trailer and Camper Covers at National RV Covers
Need an Dutchmen RV Cover? National RV Covers has you... covered. We are your best source for Dutchmen covers for RVs, campers and trailers! Our covers are built for durability and fit and come in a wide variety of styles. Ensure your Dutchmen lasts for years to come by protecting it with the perfect cover.
Please call us if you need help selecting your Dutchmen RV cover, trailer cover or camper cover. Our US-based team of Dutchmen cover experts is always happy to help! You can contact National Covers at: 800-616-0599.

Dutchmen RV Covers
We carry a wide variety of high quality, durable Dutchmen covers for RVs, campers and trailers. Select a cover category to shop our selection.
Dutchmen Facts
A company founded in 1988, Dutchmen has provided a wide array of entry-level recreational products. Dealing exclusively with travel trailers at the beginning, Dutchmen promptly added fifth wheel models. In 1993, truck campers and motorhomes were added to the Dutchmen brand. Dutchmen would stop making truck campers after the 2001 model year and would re-establish itself as an exclusive builder of recreational trailers after the 2010 model year. Since 1991, Dutchmen have operated as a division of Thor Industries.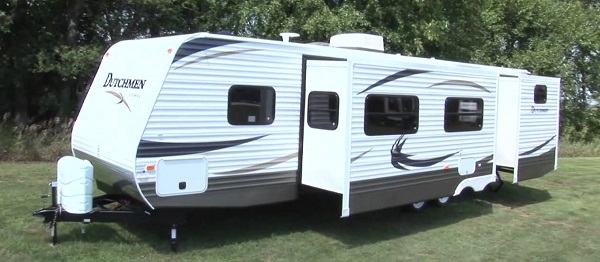 Dutchmen Info
When you choose a Dutchmen RV, you're choosing to put your trust, and your safety, in them. That's why everything is built to perform as intended, and why each one of their RVs are backed by layers of support. Because, while they may clock out at the end of the day, their units do not. They're designed and built to deliver one-of-a-kind experiences and continue that mission to this day.