Eagle Cap RV, Trailer and Camper Covers at National RV Covers
Need an Eagle Cap RV Cover? National RV Covers has you covered. We are your best source for Eagle Cap covers for RVs, campers and trailers! Our covers are built for durability and fit and come in a wide variety of styles. Ensure your Eagle Cap lasts for years to come by protecting it with the perfect cover.
Please call us if you need help selecting your Eagle Cap RV cover, trailer cover or camper cover. Our US-based team of Eagle Cap cover experts is always happy to help! You can contact National Covers at: 800-616-0599.

Eagle Cap RV Covers
We carry a wide variety of high quality, durable Eagle Cap covers for RVs, campers and trailers. Select a cover category to shop our selection.
Eagle Cap Facts
Producing truck campers for the first time in 2003, Eagle Cap are created for weekend vacationing in comfort. Built on a hybrid aluminum/fiberglass superstructure, Eagle Cap ranging up to 12 feet in length can be expanded by a slide-out section. Eagle Cap was incorporated with Adventurer Manufacturing after the 2010 model year.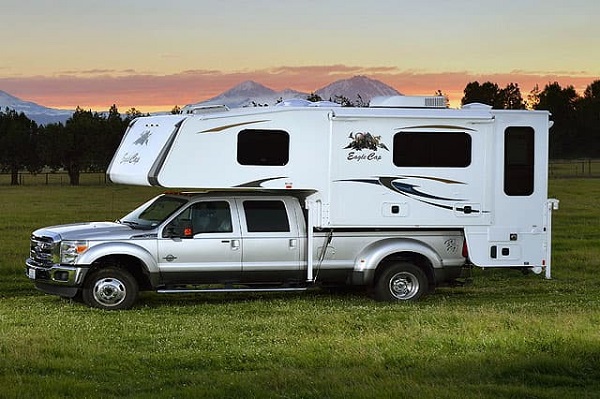 Eagle Cap Info
In 2011 Adventurer Manufacturing acquired Eagle Cap Campers. They are committed as ever with over 50 years of industry knowledge. Demonstrating a proven ability to listen and respond to their customers needs. Adventurer Manufacturing has consistently developed its product to stay ahead of the competition, with the next 50 years in mind. Eagle Cap strives to provide customers with the best experience possible. They are always looking for ways to improve and continue providing our customers with premium products, that support their outdoor lifestyles.