Elite Trailers RV, Trailer and Camper Covers at National RV Covers
Need an Elite Trailers RV Cover? National RV Covers has you covered. We are your best source for Elite Trailers covers for RVs, campers and trailers! Our covers are built for durability and fit and come in a wide variety of styles. Ensure your Elite Trailers lasts for years to come by protecting it with the perfect cover.
Please call us if you need help selecting your Elite Trailers RV cover, trailer cover or camper cover. Our US-based team of Elite Trailers cover experts is always happy to help! You can contact National Covers at: 800-616-0599.

Elite Trailers RV Covers
We carry a wide variety of high quality, durable Elite Trailers covers for RVs, campers and trailers. Select a cover category to shop our selection.
Elite Trailers Facts
Producing fifth wheel trailers, the Oklahoma-based manufacturer Elite Trailer creates aluminum trailers suited for a wide array of interests including recreational or mobile living. Ranging from 32 to 40 feet in length, Elite Trailer towables are custom built from the factory to the tastes of the new owner. Elite Trailer prides itself with producing fifth wheel trailers utilizing the highest possible quality and comfort.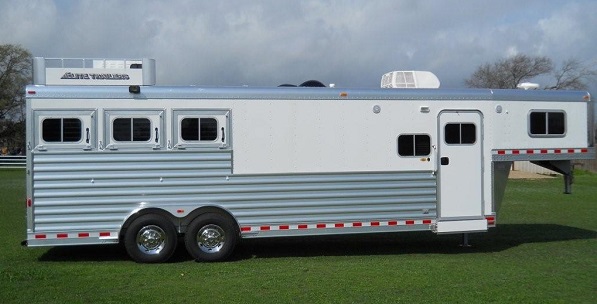 Elite Trailers Info
Elite Trailers is the industry leading custom aluminum horse trailer and livestock trailer manufacturer. It's their passion and commitment to building a better trailer every day that makes them the most in demand choice of weekenders and professionals. they invite you to step closer and be the judge, and Experience the Elite Difference.