Entegra RV, Trailer and Camper Covers at National RV Covers
Need an Entegra RV Cover? National RV Covers has you... covered. We are your best source for Entegra covers for RVs, campers and trailers! Our covers are built for durability and fit and come in a wide variety of styles. Ensure your Entegra lasts for years to come by protecting it with the perfect cover.
Please call us if you need help selecting your Entegra RV cover, trailer cover or camper cover. Our US-based team of Entegra cover experts is always happy to help! You can contact National Covers at: 800-616-0599.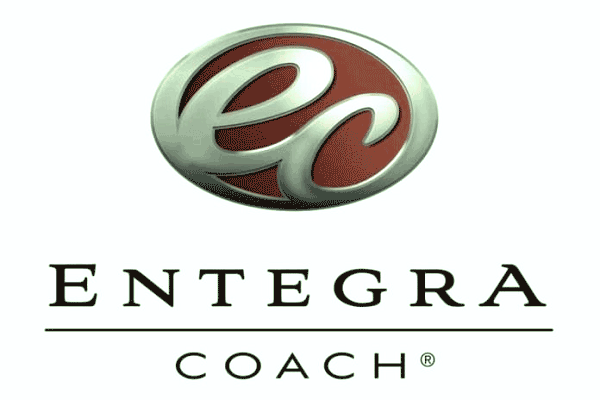 Entegra RV Covers
We carry a wide variety of high quality, durable Entegra covers for RVs, campers and trailers. Select a cover category to shop our selection.
Entegra Facts
Part of the privately-held Jayco family of companies since 2008, Entegra Coach is labeled as a luxury brand of recreational vehicles. Building motorhomes ranging from 40 to 45 feet, Entegra Coach products incorporate LCD televisions, leather seating and hardwood crown molding. Entegra Coach also produced fifth wheel trailers ranging from 33 to 42 feet in length up until the end of the 2010 model year.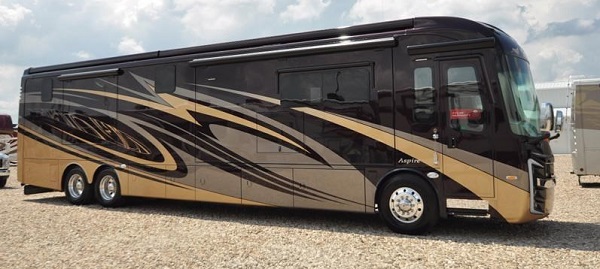 Entegra Info
In the spring of 2008, Entegra Coach became a member of the Jayco family. Ever since, they've taken great pride in the details—and each luxury motorhome they build embodies that principle.They started building luxury motorhomes one at a time - with a superior foundation, unrelenting attention to detail and old-world craftsmanship, unmatched engineering innovation, rock-solid construction and a ride that's as smooth and quiet as it is invigorating andwell-appointed. It's because of this commitment to quality and craftsmanship that the Entegra Coach brand has earned the reputation of an industry-leading luxury motorhome manufacturer.In 2018, their pursuit of the superior luxury motorhome expanded beyond diesel Class A coaches to include gas Class A and Class C RVs. By building on experience and listening to customers, they're making the Entegra Coach luxury experience a reality for more travelers than ever.As always, they back each coach with personalized customer service and coverage that is unmatched in the industry. So, from the moment you drive off the lot, you're not only an owner - you're a member of the Entegra Coach family.
Motorhomes

Accolade Series
M-37HJ Ford
M-37K Ford
M-37L Ford
M-37RB Ford
M-37TS Ford
Anthem Series
M-42DEQ 450hp Cummins
M-44A 450hp Cummins
M-44F 450hp Cummins
M-44W 450hp Cummins
M-45B 450hp Cummins
Aspire Series
M-38M 450hp Cummins
M-40P 450hp Cummins
M-42DEQ 450hp Cummins
M-44B 450hp Cummins
M-44F 450hp Cummins
M-44R 450hp Cummins
M-44W 450hp Cummins
Cornerstone Series
M-45A 605hp Cummins
M-45B 605hp Cummins
M-45F 605hp Cummins
M-45W 605hp Cummins
M-45X 605hp Cummins
M-45Y 605hp Cummins
Emblem Series
M-36U Ford
M-36H Ford
M-36T Ford
Esteem Series
M-27U Ford
M-29V Ford
M-30X Ford
M-31F Ford
Odyssey Series
M-24B Ford
M-25R Ford
M-26D Ford
M-29K Ford
M-29V Ford
M-30Z Ford
M-31F Ford
Qwest Series
M-24A V6 Mercedes
M-24K V6 Mercedes
M-24L V6 Mercedes
M-24R V6 Mercedes
M-24T V6 Mercedes
Reatta Series
M-37K 360hp Cummins
M-39BH 360hp Cummins
M-39T2 360hp Cummins
Reatta XL Series
M-37K 380hp Cummins
M-39BH 380hp Cummins
M-39T2 380hp Cummins
M-40Q2 380hp Cummins
Vision Series
M-26X Ford
M-27A Ford
M-29S Ford
M-29F Ford
M-31V Ford
Vision XL Series
M-34G Ford
M-34B Ford
M-36A Ford