Exiss Trailers RV, Trailer and Camper Covers at National RV Covers
Need an Exiss Trailers RV Cover? National RV Covers has you covered. We are your best source for Exiss Trailers covers for RVs, campers and trailers! Our covers are built for durability and fit and come in a wide variety of styles. Ensure your Exiss Trailers lasts for years to come by protecting it with the perfect cover.
Please call us if you need help selecting your Exiss Trailers RV cover, trailer cover or camper cover. Our US-based team of Exiss Trailers cover experts is always happy to help! You can contact National Covers at: 800-616-0599.

Exiss Trailers RV Covers
We carry a wide variety of high quality, durable Exiss Trailers covers for RVs, campers and trailers. Select a cover category to shop our selection.
Exiss Trailers Facts
An aluminum trailer builder, Oklahoma-based Exiss Trailers manufactures a variety of towable products for livestock, car and other uses. Operating since 1994, Exiss Trailers began producing recreational quality units in 1998. Largely custom-made, the products of Exiss Trailers have ranged between 15 and 46 feet in length.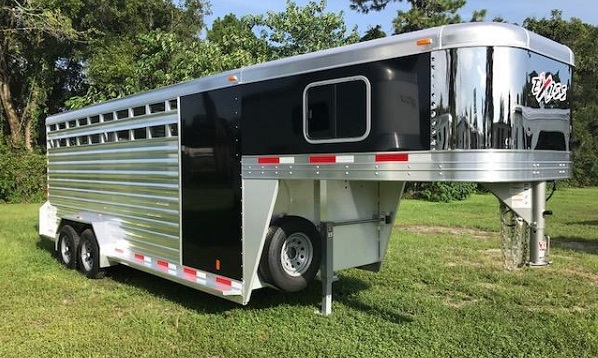 Exiss Trailers Info
Exiss trailers stand out for their dynamic and innovative features, options and overall design. From durable aluminum construction to standard features like aluminum wheels, rely on Exiss to offer more value and convenience as you head down the road. From living quarters trailers to our popular bumper pull trailer and gooseneck trailer models, they build standard and custom trailers to fit everyone's needs.