Flagstaff RV, Trailer and Camper Covers at National RV Covers
Need an Flagstaff RV Cover? National RV Covers has you... covered. We are your best source for Flagstaff covers for RVs, campers and trailers! Our covers are built for durability and fit and come in a wide variety of styles. Ensure your Flagstaff lasts for years to come by protecting it with the perfect cover.
Please call us if you need help selecting your Flagstaff RV cover, trailer cover or camper cover. Our US-based team of Flagstaff cover experts is always happy to help! You can contact National Covers at: 800-616-0599.

Flagstaff RV Covers
We carry a wide variety of high quality, durable Flagstaff covers for RVs, campers and trailers. Select a cover category to shop our selection.
Flagstaff Facts
Selling tent or camping trailers since 1997, the Flagstaff trailers produced by Forest River are portable and light for easy towing by a majority of sport utility vehicles and trucks. Designed for family camping, Flagstaff/Forest River is an affordable yet comfortable trailer. With some models as small as 15 feet in length, the larger variations of Flagstaff/Forest River camping trailers can sleep up to 8 people.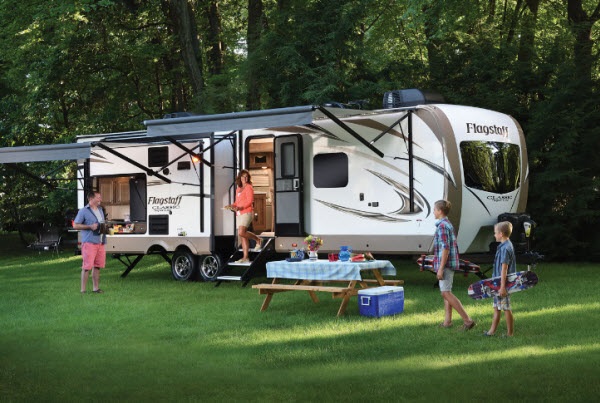 Flagstaff Info
Flagstaff takes pride in packing the most value possible into their product. With a selection ranging from Tent Campers to Fifth Wheels, finding a floorplan that fits your family is a breeze. Plus, enjoy knowing every Flagstaff is built with a quality that brings the same results: long-lasting products you can depend on to enjoy with your family year after year.