Grand Design RV, Trailer and Camper Covers at National RV Covers
Need an Grand Design RV Cover? National RV Covers has you... covered. We are your best source for Grand Design covers for RVs, campers and trailers! Our covers are built for durability and fit and come in a wide variety of styles. Ensure your Grand Design lasts for years to come by protecting it with the perfect cover.
Please call us if you need help selecting your Grand Design RV cover, trailer cover or camper cover. Our US-based team of Grand Design cover experts is always happy to help! You can contact National Covers at: 800-616-0599.

Grand Design RV Covers
We carry a wide variety of high quality, durable Grand Design covers for RVs, campers and trailers. Select a cover category to shop our selection.
Grand Design Facts
Grand Design RV manufactures high-quality travel trailers and fifth wheels. Grand Design RV brands Momentum fifth wheel toy hauler, Solitude fifth wheel and toy hauler, Reflection fifth wheel and luxury travel trailer, and Imagine travel trailer. Based in Middlebury, Indiana, Grand Design RV formed an alliance with one of the industry's most iconic brands - Winnebago. Operating as an independent business within Winnebago Industries provides financial stability and enables Grand Design RV to conduct business in a unique way with current and future customers.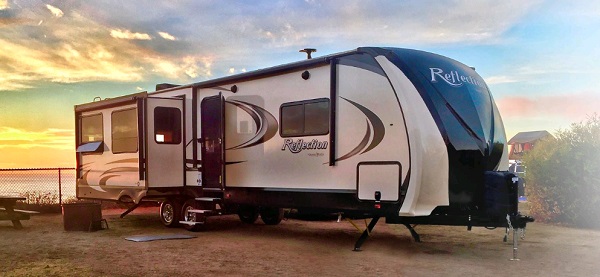 Grand Design Info
Imagine leaving the world behind for the weekend... maybe a family stay-cation. Imagine, you just want to get away, now. Packing up and starting out is as easy as 'tow and go.' Imagine your delight with every unique detail. An experience for today, tomorrow, and from sunrise to sunset, in every climate you visit. Imagine reaching today's destination, and the comfort of relaxing for the night, surrounded by the many special Grand Design-only quality touches. You're towing light, without compromise, and reaching your every imagined on-the-road milestone.