Gulf Stream RV, Trailer and Camper Covers at National RV Covers
Need an Gulf Stream RV Cover? National RV Covers has you... covered. We are your best source for Gulf Stream covers for RVs, campers and trailers! Our covers are built for durability and fit and come in a wide variety of styles. Ensure your Gulf Stream lasts for years to come by protecting it with the perfect cover.
Please call us if you need help selecting your Gulf Stream RV cover, trailer cover or camper cover. Our US-based team of Gulf Stream cover experts is always happy to help! You can contact National Covers at: 800-616-0599.

Gulf Stream RV Covers
We carry a wide variety of high quality, durable Gulf Stream covers for RVs, campers and trailers. Select a cover category to shop our selection.
Gulf Stream Facts
The family links run deep at Gulf Stream, among the skilled craftspeople who build the product, through the family-based management, on to family-based RV dealerships across the United States and Canada, and finally, to the families who buy and enjoy Gulf Stream Coach products. In today's world where huge corporations work to satisfy stockholders and financiers, the people at Gulf Stream Coach are dedicated to make the families of owners, dealers, and employees happy and proud.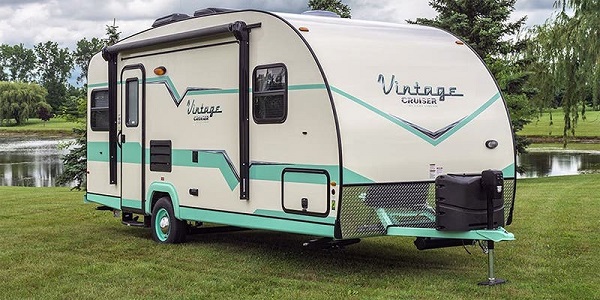 Gulf Stream Info
Gulf Stream, a leading manufacturer of a full range of RV products was founded and is still owned by the Shea family, originating in the small community of Nappanee, Indiana in 1971. Founder Jim Shea Sr. was inspired by the quintessentially entrepreneurial spirit of Elkhart County Indiana, and particularly to the heritage of craftsmanship found in Nappanee, where ties to Amish and Mennonite traditions of handcrafted furnishings and homes were still strong. Back then, the family operation consisted of manufactured housing (Fairmont Homes). Jim Shea built the operation from the ground up. He ran the show and his sons joined him learning the business through good old fashioned hands-on experience. In 1983, the Shea's established Gulf Stream Coach producing a top quality line of motor homes, travel trailers, and fifth wheel trailers. Gulf Stream's first RV, the Foxfire travel trailer, benefited from techniques that had made their housing company successful. It allotheyd Gulf Stream Coach to put things in the Foxfire that weren't seen in travel trailers.The company continued to grow and in the 1990's the three sons assumed the lead in day to day operations. The family patriarch and company founder was recognized for his career contributions to the recreational vehicle and manufactured housing industries by being named to the MH/RV Hall of Fame.Today, Gulf Stream Coach is the industry's leading family-owned, family-operated RV manufacturer, encompasses 22 brands with over 140 different models — all brought to you by the efforts of more than 1,500 dedicated associates. Over its history, the company has produced almost 300,000 recreation vehicles, contributing to thewell-being and family fun of hundreds of thousands of people across the US and Canada.
Popular Gulf Stream Models
Travel Trailers
Ameri-Lite Series
M-218MB
M-241RB
M-248BH
M-238RK
M-257RB
M-236RL
M-255BH
M-259BH
M-268BH
M-250RL
M-274QB
M-279BH
M-281BH
Ameri-Lite Super Lite Series
M-16BHC
M-188RB
M-189DD
M-198BH
M-199DD
M-199RK
M-19DS
M-197BH
Cabin Cruiser Series
M-24RBS
M-25BHS
M-28CRB
M-28BBS
Capri Series
M-189DD
M-199DD
M-19DS
M-199RK
M-218MB
M-248BH
Conquest Lodge Destination Series
M-34FLS
M-408TBS
M-40DEN
M-406FLR
Conquest SE Series
M-20QBG
M-26BHG
M-275FBG
M-36FRSG
Conqust Supreme Series
M-266RBS
M-276BHS
M-262RLS
M-288ISL
M-277DDS
M-278DDS
M-295SBW
M-301TB
M-30FRK
M-323TBR
Envision Series
M-220RB
M-246BH
M-258RB
M-282BH
M-290RL
M-284QB
Geo Ultralite Series
M-233CB
M-235RB
M-267RL
M-275CK
M-280TB
M-293RK
M-295DC
GSX Toy Hauler Series
M-17TH
M-26TH
M-28TH
Innsbruck SE Series
M-20QBG
M-26BHG
M-275FBG
M-36FRSG
Innsbruck Supreme Series
M-266RBS
M-276BHS
M-262RLS
M-288ISL
M-277DDS
M-278DDS
M-295SBW
M-301TB
M-30FRK
M-323TBR
Inssbruck Lodge Destination Series
M-34FLS
M-408TBS
M-40DEN
M-406FLR
Kingsport Lodge Destination Series
M-34FLS
M-408TBS
M-40DEN
M-406FLR
Kingsport SE Series
M-20QBG
M-26BHG
M-275FBG
M-36FRSG
Kingsport Supreme Series
M-266RBS
M-276BHS
M-262RLS
M-288ISL
M-277DDS
M-278DDS
M-295SBW
M-301TB
M-30FRK
M-323TBR
LE Series
M-24RBS
M-25BHS
M-28CRB
M-28BBS
SVT Express Series
M-18RBD
M-19FMB
M-22UDL
Trailmaster Lodge Destination Series
M-34FLS
M-408TBS
M-40DEN
M-406FLR
Trailmaster SE Series
M-20QBG
M-26BHG
M-275FBG
M-36FRSG
Trailmaster Supreme Series
M-266RBS
M-276BHS
M-262RLS
M-288ISL
M-277DDS
M-278DDS
M-295SBW
M-301TB
M-30FRK
M-323TBR
Vintage Cruiser Series
M-17RWD
M-17SCD
M-19BFD
M-19CSK
M-19ERD
M-19MBS
M-19RBS
M-23BHS
M-23FB
M-23MBS
M-23QBS
M-23RSS
Vintage Friendship Series
M-17RWD
M-17SCD
M-19BFD
M-19CSK
M-19ERD
M-19MBS
M-19RBS
M-23BHS
M-23FB
M-23MBS
M-23QBS
M-23RSS
Vista Cruiser Series
M-17RWD
M-17SCD
M-19BFD
M-19CSK
M-19ERD
M-19MBS
M-19RBS
M-23BHS
M-23FB
M-23MBS
M-23QBS
M-23RSS
Motorhomes
B Touring Series
M-5210-Ford E350
M-5240-Ford E350
M-5230-Ford E350
M-5245-Ford E350
M-5270-Ford E450
M-5255-Ford-E350
M-5291-Ford E450
M-5316-Ford E450
Conquest Limited Series
M-6237LE
Conquest Series
M-6237D-Ford E450
M-6237LE-Ford E350
M-6220D-Ford E450
M-6245D-Ford E450
M-6238D-Ford E450
M-6256D-Ford E450
M-6280D-Ford E450
M-6314D-Ford E450
M-6310D-Ford E450
M-6311C-Ford E450
M-6315BH-Ford E450
M-6316D-Ford E450
M-6317D-Ford E450
M-6320D-Ford E450
5th Wheel
Sedona Series
M-26FRKW
M-27FRLD
M-28CBF