Heartland RV, Trailer and Camper Covers at National RV Covers
Need an Heartland RV Cover? National RV Covers has you... covered. We are your best source for Heartland covers for RVs, campers and trailers! Our covers are built for durability and fit and come in a wide variety of styles. Ensure your Heartland lasts for years to come by protecting it with the perfect cover.
Please call us if you need help selecting your Heartland RV cover, trailer cover or camper cover. Our US-based team of Heartland cover experts is always happy to help! You can contact National Covers at: 800-616-0599.

Heartland RV Covers
We carry a wide variety of high quality, durable Heartland covers for RVs, campers and trailers. Select a cover category to shop our selection.
Heartland Facts
Heartland RVs was founded in 2003 as a producer of high-end fifth wheel trailers. In only four years in the marketplace, Heartland RVs has grown to become third in fifth wheel trailer sales. Travel trailers were also added to the Heartland RVs line-up designed to feature modern amenities and electrical hook-ups thanks to an innovative Universal Docking Center. Heartland RVs fifth wheel trailer provides excellent maneuverability thanks to the company's patented 88 degree turning radius.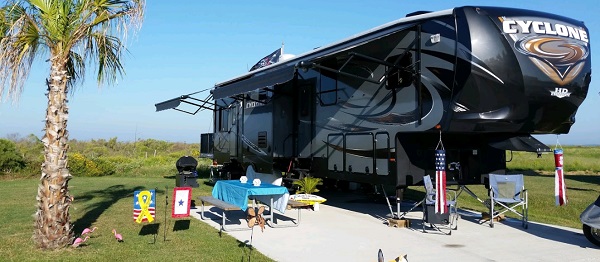 Heartland Info
At Heartland, they do their absolute best to provide the best to their customers at every turn. they have integrated comprehensive testing and quality control standards throughout the production process. With their new audit facility, they're taking yet another step to ensure that your new Heartland RV is ready for camping when you tow it off the dealer lot. Heartland RV's goal is to set the standard in quality.