Holiday Rambler RV, Trailer and Camper Covers at National RV Covers
Need an Holiday Rambler RV Cover? National RV Covers has you... covered. We are your best source for Holiday Rambler covers for RVs, campers and trailers! Our covers are built for durability and fit and come in a wide variety of styles. Ensure your Holiday Rambler lasts for years to come by protecting it with the perfect cover.
Please call us if you need help selecting your Holiday Rambler RV cover, trailer cover or camper cover. Our US-based team of Holiday Rambler cover experts is always happy to help! You can contact National Covers at: 800-616-0599.

Holiday Rambler RV Covers
We carry a wide variety of high quality, durable Holiday Rambler covers for RVs, campers and trailers. Select a cover category to shop our selection.
Holiday Rambler Facts
A popular product outfitter for the recreational vehicle market, Holiday Rambler was founded in 1953. Holiday Rambler rose to prominence innovating many industry-first features such as built-in refrigerators. Building Class A, Class B and Class C motorhomes, the product line-up of Holiday Rambler also includes trailers of the travel and fifth wheel variety. A company once owned by Harley-Davidson and Monaco Coach Corporation, Holiday Rambler is currently part of Navistar International.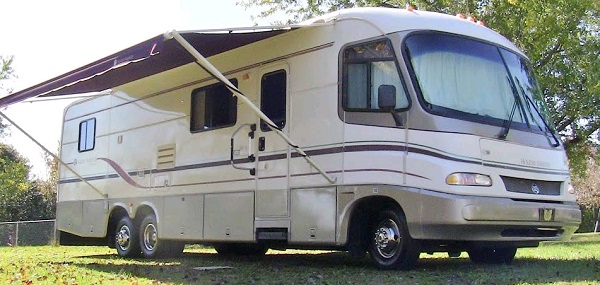 Holiday Rambler Info
At Holiday Rambler, your dream journey is their unwavering inspiration. Whether you're planning a rambling weekend getaway or imagining a cross-country holiday adventure, they know that owning a motorhome is a dream lifestyle. They take that dream seriously. Every Holiday Rambler motorhome is designed with full-time RV living in mind, a dedication to building lifestyle RVs that deliver premier homelike features. Discover what makes Holiday Rambler perfect for getaways then start planning your RV resort stay. After all, this is living...