Itasca RV, Trailer and Camper Covers at National RV Covers
Need an Itasca RV Cover? National RV Covers has you... covered. We are your best source for Itasca covers for RVs, campers and trailers! Our covers are built for durability and fit and come in a wide variety of styles. Ensure your Itasca lasts for years to come by protecting it with the perfect cover.
Please call us if you need help selecting your Itasca RV cover, trailer cover or camper cover. Our US-based team of Itasca cover experts is always happy to help! You can contact National Covers at: 800-616-0599.

Itasca RV Covers
We carry a wide variety of high quality, durable Itasca covers for RVs, campers and trailers. Select a cover category to shop our selection.
Itasca Facts
Part of Winnebago Industries Incorporated, the Itasca brand of motorhomes was introduced to the marketplace as a single 24-foot model in 1975. A brand that is said to present form and function together in their products, Itasca Class A and Class C motorhomes have been created with the highest construction principles. The SmartSpace design philosophy performed inside each Itasca vehicle ensures the full capacity of the interior is used efficiently for storage and comfort. Itasca recreational vehicles are powered by gasoline and dieselpowerplants.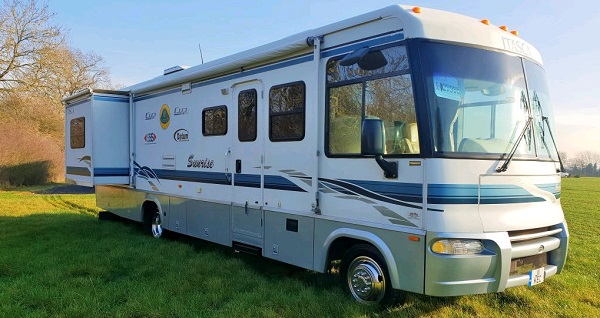 Itasca Info
Winnebago no longer makes Motor Homes under the Itasca Name. However, many Itasca motorhomes are still on the road today due to their quality and engineering. The Itasca mentality lives on in the Winnebago line of motorhomes.