Monaco RV, Trailer and Camper Covers at National RV Covers
Need an Monaco RV Cover? National RV Covers has you... covered. We are your best source for Monaco covers for RVs, campers and trailers! Our covers are built for durability and fit and come in a wide variety of styles. Ensure your Monaco lasts for years to come by protecting it with the perfect cover.
Please call us if you need help selecting your Monaco RV cover, trailer cover or camper cover. Our US-based team of Monaco cover experts is always happy to help! You can contact National Covers at: 800-616-0599.

Monaco RV Covers
We carry a wide variety of high quality, durable Monaco covers for RVs, campers and trailers. Select a cover category to shop our selection.
Monaco Facts
Founded in 1968 as Caribou Manufacturing Company, the beginning of Monaco started with the modest but successful business of building truck campers. Reformed as the Monaco Coach Corporation in 1977, the brand became recognized as a motorhome builder. First building Class C motorhomes, Monaco migrated into the construction of Class A motor coaches ranging up to 45 feet in length. The parent company Monaco filed for bankruptcy in 2009 but production was able to continue with assets being sold to Navistar Incorporation Corporation.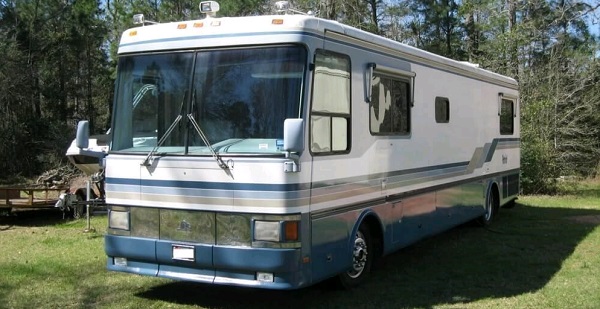 Monaco Info
History determines legacy, just as great masterpieces influence the world. Monaco Coach continues to do both. With half a century of powerful design and never-ceasing craftsmanship, Monaco Coach continues to command top luxury brands, no matter where these motorhomes go. You demand the best, and with custom handcrafted luxury features built upon a top-of-the-line chassis, that's what you get with Monaco.The road is their bloodline. It's yours to rule.