Winter is winding down and Spring is right around the corner. That can mean only one thing: our St. Patrick's Day Sale is back! Save up to 65% on the very best covers while supplies last! There is no better time to prepare yourself for warmer days than today. Due to high demand this season, we highly recommend getting your orders in now. All deals are available while supplies last only.
HOTTEST DEALS
Save big on the best covers while supplies last!
FIND OUT WHY SEASONS IS THE BEST BUDGET COVER ON EARTH
Our Seasons RV covers are quite simply the best value cover on the market. These RV covers are designed to offer protection for your motor home, trailer or camper at an economical price point. This RV cover has many of the features you would expect to see on higher priced models and is a great choice for an entry level cover.
THE NEXT EVOLUTION OF RV COVERS ARE HERE FOR A GREAT PRICE
The S2 Expedition is the next generation of RV cover that combines technical enhancements with sleek, cutting edge design. This superior cover is loaded with many desirable features, including a woven marine grade fabric roof, large EZ fit flags on front and rear, quick release web strap system for easy installation, and heavy duty full height access zippers all the way around the cover.
GET THE KING OF RV COVERS WITHOUT THE ROYAL PRICE TAG
National RV Covers is your best source for Pop Up Camper Covers and tent trailer covers. We offer a vast selection of waterproof camper covers to fit every size and style of pop up and tent camper with a wide variety of price points to suit all budgets and applications.
PROTECT YOUR TIRE SO IT CAN SAVE YOU FROM A FLAT
Improve the look of your RV with a spare cover from Eevelle. This attractive cover not only makes your RV look better, it protects your tire from damaging UV rays. It also keeps your tire clean and ready in the event you need to change it.
GREAT ADD-ONS
Make the most of your RV adventures with these top selling add-ons!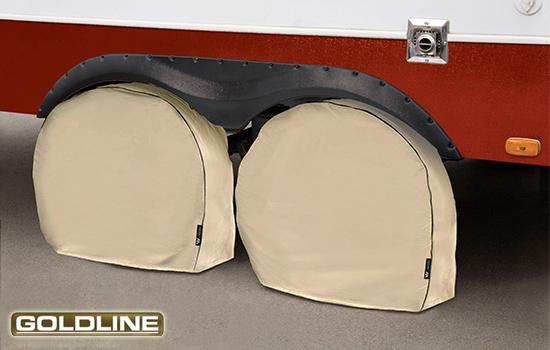 Goldline is designed to outperform every other cover on the market in all critical categories of RV cover protection. Goldline covers are made from top-of-the-line marine grade fabric that is 100% waterproof so your RV is always protected from the harshest elements.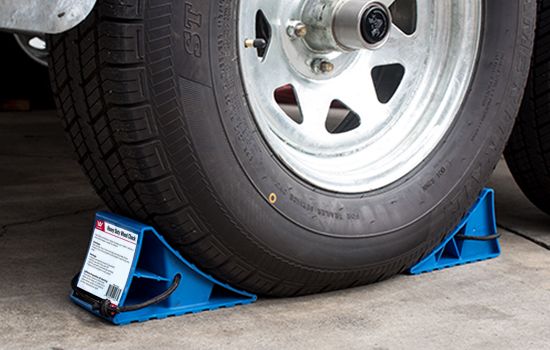 Eevelle's heavy-duty RV wheel chocks are designed to keep your vehicle in place so you can re-hitch with ease and confidence. The built in traction grippers create maximum friction between the tire and parking surface. Wheel chocks are a must-have addition to any outdoor recreational vehicle.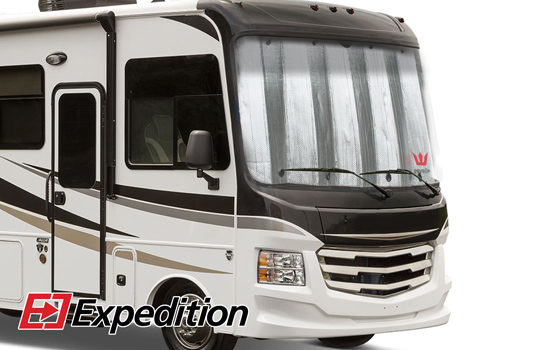 Our Sun Shade is made with special high-density foam which has excellent insulation properties, and laminated between two layers of Mylar. The outer layer is Mylar with an aluminized coating, which reflects UV rays. The inside layer is plain Mylar, which adds rigidity and protects the middle foam layer.